Reflections on America's most unusual music festival: Las Vegas' unique Life is Beautiful, part 1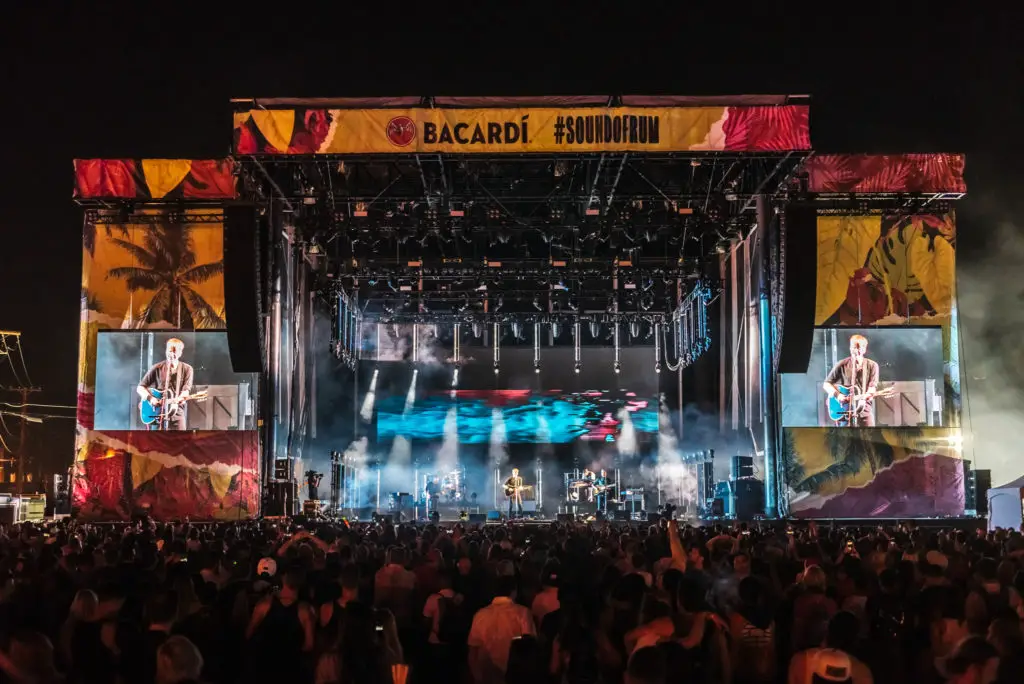 Imagine this: An eco- and socially-conscious entrepreneur based in Las Vegas helps build an online shoe-selling company which is then sold to Amazon for $1.2 billion. He takes his proceeds of that sale and buys an Airstream trailer, which he sets up in a downtown trailer park in Vegas. The bigger chunk of his money goes to buying up all manner of buildings and empty lots in the neighborhood.
His goal? To revitalize a part of the city that's fallen on hard times (i.e. the old part of Vegas that had been forsaken for development of The Strip). How? With art and music.
This is the truth-life story of Tony Hsieh, co-founder of Zappos.
Hsieh's Downtown Project began in 2009 when he began work on an area where Zappos people could work, live, and play. Since then, though, the project has grown into something far beyond its original ambitions. This is where the Life is Beautiful Festival comes in.
Now in its sixth year, the festival isn't in a park or designated venue. Instead, 18 square blocks of downtown Vegas (much of which is now owned by Hsieh) is enclosed by five kilometres of fencing. Hotels, restaurants, and businesses inside the fence become part of the festival's footprint.
A series of stages of various sizes are set up in vacant lots and parking lots and feature everything from world-class headliners (Florence and the Machine, Arcade Fire), a great selection of hip-hop (N.E.R.D., Tyler, The Creator), plenty of EDM, a strong helping of indie rock, and even a b-boy competition. Several venues become HQs for big-name comedy shows (Hannibal Burris, Michelle Wolfe)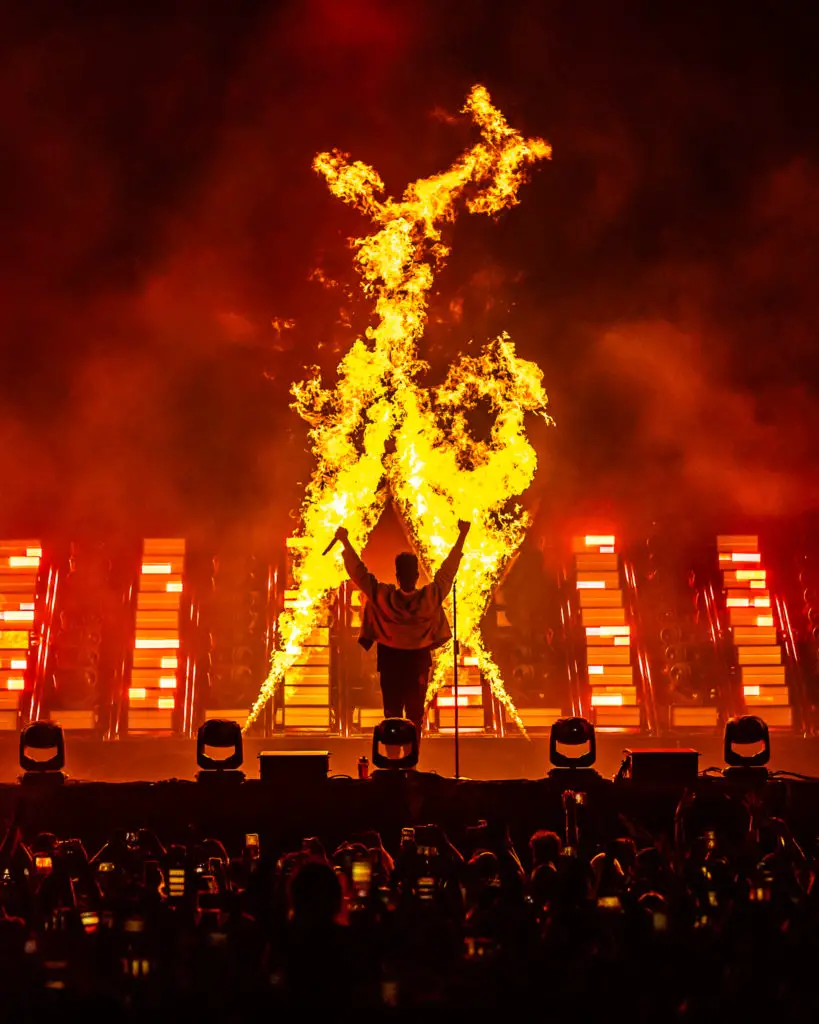 Some 200,000 square feet of grass sod are trucked in to cover up the cement so people can lie down on the ground. Dozens of food trucks are brought in. Visual artists from around the world are brought in to paint murals on the sides of buildings. There are also sculptures and kinetic pieces. Everything offers unlimited opportunities for selfies and Instagram posts.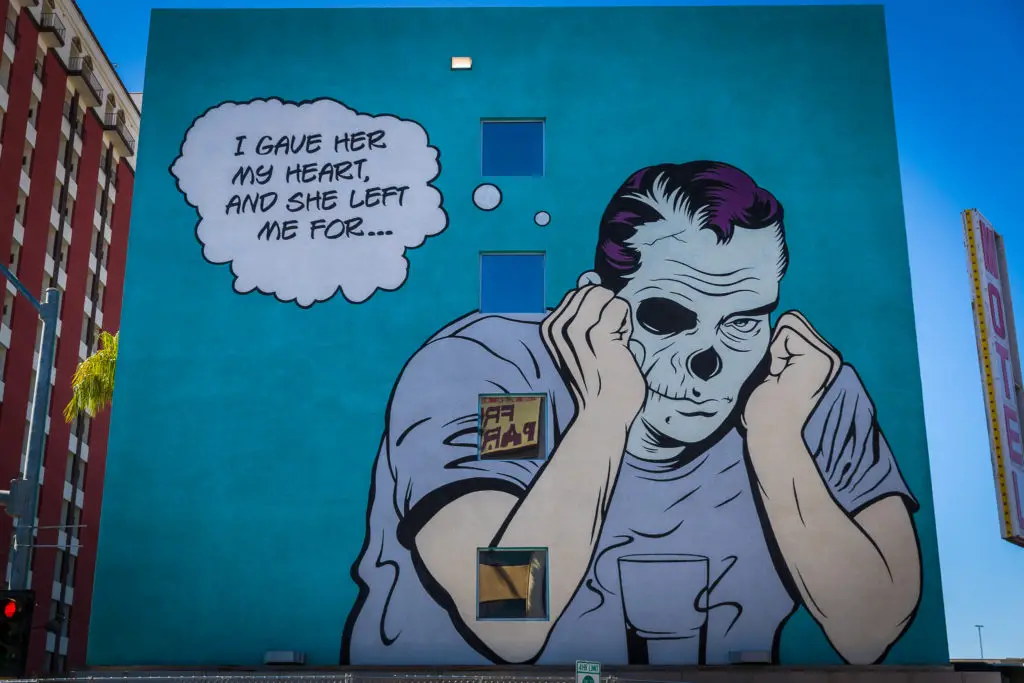 Another note: I've never seen so many porta-potties in my life. Lines seemed unusually short, even though there were some 50,000 people on site.
Before you ask, Life is Beautiful is a good 20-minute drive from The Strip and the site of last year's Route 91 Festival, the site of that horrible massacre last October 1. No one knows why Stephen Paddock opened fire on the crowd from a window at Mandalay Bay. It was the deadliest mass shooting by a single person in the history of the US.
You'd think that there would be a massive security presence, but it was all but invisible. There were the typical bag searches. metal detectors, and restrictions on the size of bags one could bring in, but that's all one could see. However, a chatty cop mentioned that there were snipers on the surrounding buildings and loads of undercover armed private security in the crowd. And yes, those helicopters above the site were there for surveillance.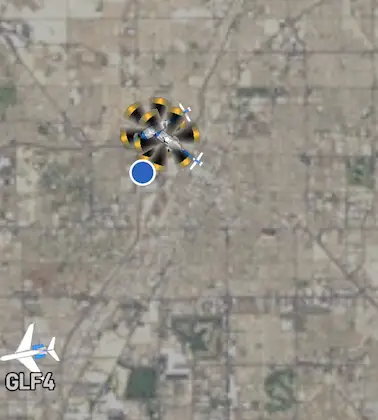 Meanwhile, across town, Jason Aldean, the country singer who was performing was at the IHeartRadio Music Festival. This was his first return to Las Vegas since the shooting last year.
Here are a few more pictures from day one. More info coming tomorrow.