Reflections on My Late Grandfather and His Effect on My Life in Music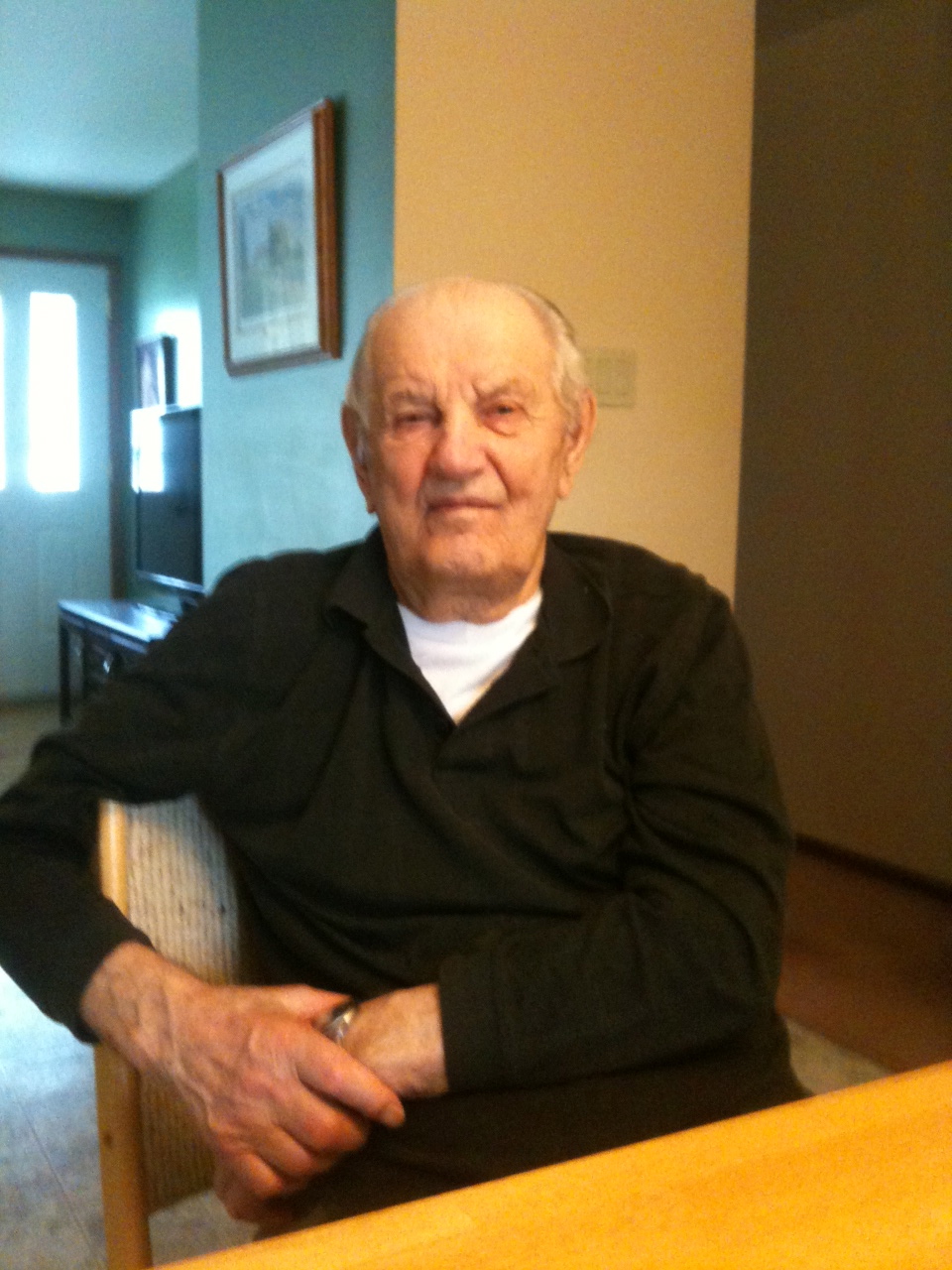 Just as the taxi pulled up to the airport terminal late yesterday, my phone rang. It was my sister.
"Grandpa's gone.  It was five to two this afternoon."
This wasn't a surprise.  The dude was 102-and-a-half years old and had been in decline for months. And frankly, he often said he was ready to go.  Grandma–his wife of 65+ years–died back in the 90s and he missed her terribly.  His body, eyesight and hearing was shot.  The only thing that kept going was that stubborn heart.
But last Thursday, he slipped into a semi-comatose state and was unable to take any nourishment.  The best anyone could do was make him comfortable, which they did.  I'm told that among his very last words were "Mother" (what he called my grandmother) and "Home."
Mike was born on October 25, 1910.  To put that into perspective, that was nine years before there was commercial aviation, six years before the first proper radio station signed on and four years before the start of The Great War.  Hell, he was born two years before the Titanic sank.
In my office, I have a couple of radios I rescued from the old homestead.  Radio was very important to the family which set up in a rather hostile area of southeastern Manitoba.  Even more than the telephone, it was an important connection to the outside world.  My sister has the piano that sat in the front room of the old house for decades.
I wouldn't be writing any of this if it hadn't been for something that happened just after 9am on Saturday, April 6, 1968.
It was my sixth birthday.  One of the first presents I opened was from my grandparents.  Inside was a Lloyds transistor radio.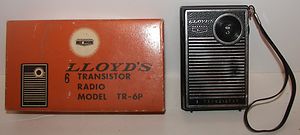 Why my grandparents thought I needed a radio of my own is a mystery, but there it was.  And I loved it.
To me, it was a magical device that brought in all these sounds from…somewhere.  Music.  News. Entertainment.  Information.  Knowledge. And when you're growing up in a prairie town in the middle of Manitoba, this window on the universe was mind-blowing.  
I took my radio everywhere.  I listened constantly.  I absorbed all the music I could.  I demanded that my father take me to visit the radio stations in Winnipeg.  I once made him stop at a furniture store just to see how the owner was doing his remote cut-ins on a Saturday afternoon.
When I stayed with my grandparents in the summer, the only connection I had back to my friends was the radio. At least we've have something to talk about when I got back home.  And because they lived so far away from the city, the AM signals that skipped in at night (especially in the winter) were incredible.  KSTP/Minneapolis. WLS/Chicago.  KOA/Denver.  WLW/Cincinnati. WOW/Omaha.  Louisville.  New Orleans.  New York!  Who knew that there was such a world beyond mine?
When I got my first full-time job in radio, it was at CJRL/Kenora, about sixty miles from my grandparents home in the middle of nowhere.  Because I was making a grand total of $825 a month back then, I'd often make the trip to have dinner with them.  We'd talk about the radio business and where I hoped to go in my career.  They were thrilled that they could turn on the old stereo in the sitting room and hear their grandson read the news.  This was a big deal for a kid who was living away from home for the first time.
In his late years, my grandfather took great pleasure in listening to the Ukrainian music shows run on a couple of radio stations in Manitoba.  His hearing was just good enough to appreciate the fiddle and accordion music.  He also often asked about how I was doing and what my newest projects were.
But that became difficult over the last year.  A continuous series of tiny strokes poked holes in his senses and his mind. Some days, he had vivid hallucinations.  Other days, it was like the days we were sitting on at the kitchen table while my grandmother dished up supper.  I'm glad that I had a chance to reiterate how important he and grandma had been to me and my career in broadcasting and radio.
He was ready and happy to go.  Tuesday, he'll finally be laid next to my grandmother.  On the the way to the cemetery, I'm going to see if I can find a Ukrainian music program on some distant AM station.