Refreshing: An Artist Being Honest with His Fans About Ticket Availability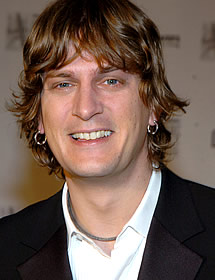 Someone named @gofunkel on Twitter points out this refreshing bit of honesty from Rob Thomas and Matchbox Twenty from their Facebook page:
HEY PEEPS,
So, it's tour time again and we all know what that means. More messages about everyone's problems getting the tickets they want. I can't say everything I need to in 140 characters, so I thought I would direct everyone who cares to here.
Please understand that my twitter site isn't the "ticket complaint" dept., so after this, I am not going to answer any questions regarding tickets. If anyone sees any concerns, please direct them to here.
We're working hard to get the best seats we can but there are many layers of commitments that we have to work within outside of a normal headlining show. It's hard to explain but there are a lot of "hands in the pot" I terms of inventory for this tour. Normally, there would be a headline tour and you'd have to deal with the following:
-PRESALE
-VIP PACKAGE
-PROMOTER HOLDS
-LABEL HOLDS
-MAYBE CITI/AMEX
-MAYBE TM PLATINUM SEATS