Relax, Motorhead Fans. Lemmy's Not Dead.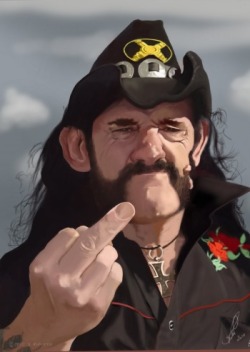 No, he's not feeling well, but you can safely ignore rumours that he and his facial growths have shuffled off this mortal coil. He's too much of a tough bastard to do that–at least not quietly.
From Gibson:
Motörhead guitarist Phil Campbell put fans' concerns to rest when he tweeted "Contrary to some reports, Lem is alive and kicking so take no notice of these rumors from [expletive] tweeters." Those tweeters appear to have been following a message posted by Top Link Music referencing a 2:30am phone call that Lemmy had passed away. Thankfully Lemmy lives to see another day, and will hopefully be back at his spot at the Rainbow Bar & Grill soon.