Remember the cardigan Kurt Cobain wore for Nirvana's Unplugged gig? It's for sale.
The most famous thrift store cardigan in music is now up for sale again.
The greenish sweater that Kurt Cobain wore for Nirvana's MTV Unplugged performance at Sony Studios in New York on November 18, 1993 will be sold at auction again for the second time in four years. And here's the biggest selling point: It still hasn't been washed.
Darren Julien of Julien's Auctions said this to Rolling Stone: "It's very important that we don't wash it. The stains are still there. There's even cigarettes burns that you can see on the sweater."
This is a bit of deja-vu. The sweater–described as "a blend of acrylic, mohair and Lycra with five-button closure (one button absent), with two exterior pockets, a burn hole and discoloration near left pocket and discoloration on right pocket"–sold through the same auction house for USD$137,500.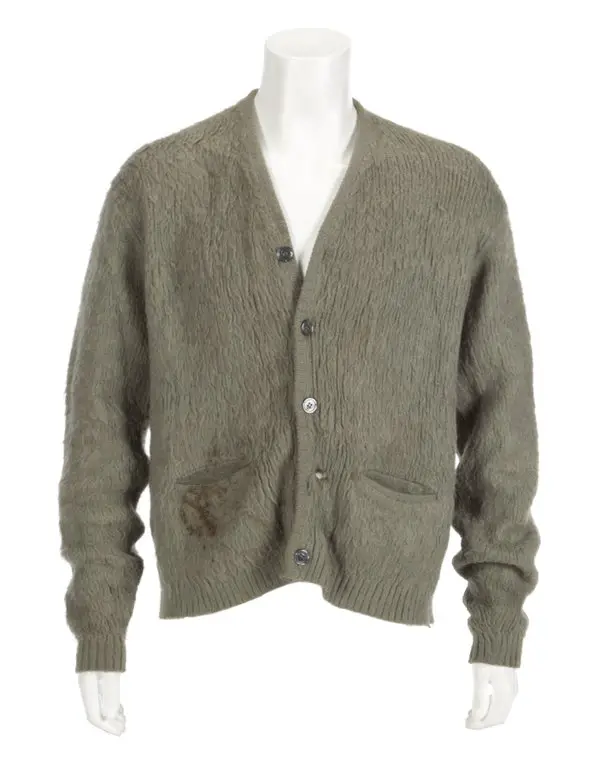 The owner will try to flip it October 25. The minimum bid is now USD$200,000, although the final price is expected to be somewhere around USD$300,000. That would be a nice return, wouldn't it?
Read more here.