Remember The Radio DJ Crank Call That Ended in a Suicide? (Another Update)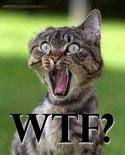 I found this in Broadcast Dialogue's weekly briefing this morning:
Michael Christian, the Australian announcer who made the prank call to the London hospital last year where the Duchess of Cambridge was being treated –– and which was followed by the suicide of a nurse a few days later — has been named top jock by Southern Cross Austereo network. And that decision is not sitting well with Australia's Communications Minister.
Stephen Conroy was quoted as saying, "There were some very serious consequences of what was a prank, and to be seen to be awarding people so soon after such an event I think is just in bad taste."