Researchers are working on an app that can diagnose COVID-19 just from your cough or the sound of your voice
Researchers at the University of Cambridge think they can create an app that will diagnose cases of COVID-19 just by listening to someone cough or even just talk.
They're refining an algorithm that can sense the tell-tale signs of lungs starting to seize up and are asking everyone to contribute to this database of sounds.
First, you do NOT have to be sick to contribute. They need the sounds of healthy lungs to form the baseline of their testing procedures.
If you'd like to help, go here. After filling out a short screening form, you'll proceed to the test which looks like this.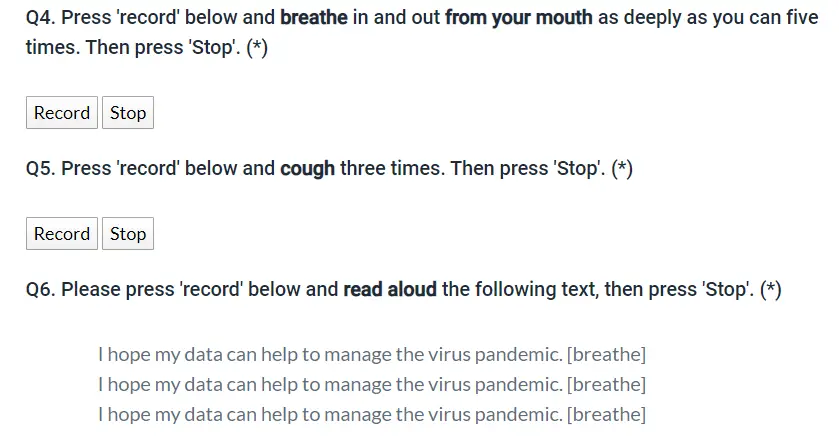 If you're in the mood for contributing to more data collection, there's also Flatten.ca which is collecting information on who's sick and who's vulnerable by postal code. Again, you don't have to be infected to contribute. Any data is good data.