Retro Synthesizer Porn: Moog's New Emerson Moog Modular System
Look at this thing.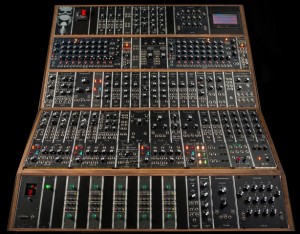 No, it's not something that Emerson, Lake and Palmer took on tour in 1971–but it's close.  And it's brand new.
Moog Music has just unveiled the Moog Modular, a piece of gear commemorating the 50th anniversary of the introduction of the first Moog synth of this type.  Yes, you can do just about everything this behemoth does with your phone (check out a great app called Animoog) but for sheer retro-authenticity, you can't beat this thing.
Read more here.