Review: Kirby Krackle's Sounds Like You
If you've been following the site for a while, you've no doubt noticed that I am a nerd.
To be precise, I'm a big nerd for music, comics and sci-fi. I've loved all of these things since I was four. Now for folks like me, a great thing has happened and for lack of a better term, it's called nerd rock.
Nerd rock tends to be rock of various genres that focuses on the stuff that nerds like. comics, video games, tv, sci-fi, etc. Under the nerd rock banner you can find anything from folk music to klingon death metal. Admittedly, there is some one note jokes and one hit wonders among these but there are a few groups and artists leading the way who are solid musical talents and just happen to like singing about Spider-Man or Game of Thrones. Folks like Jonathan Coulton and The Doubleclicks. Toronto is supplying a good amount of nerd goodness in the forms of Nerds With Guitars, Wordburglar and Debs & Errol. And the one band that's really starting to blow the doors off, Seattle Washington's Kirby Krackle.
And yesterday, I got my hands their new album.  And it is very good.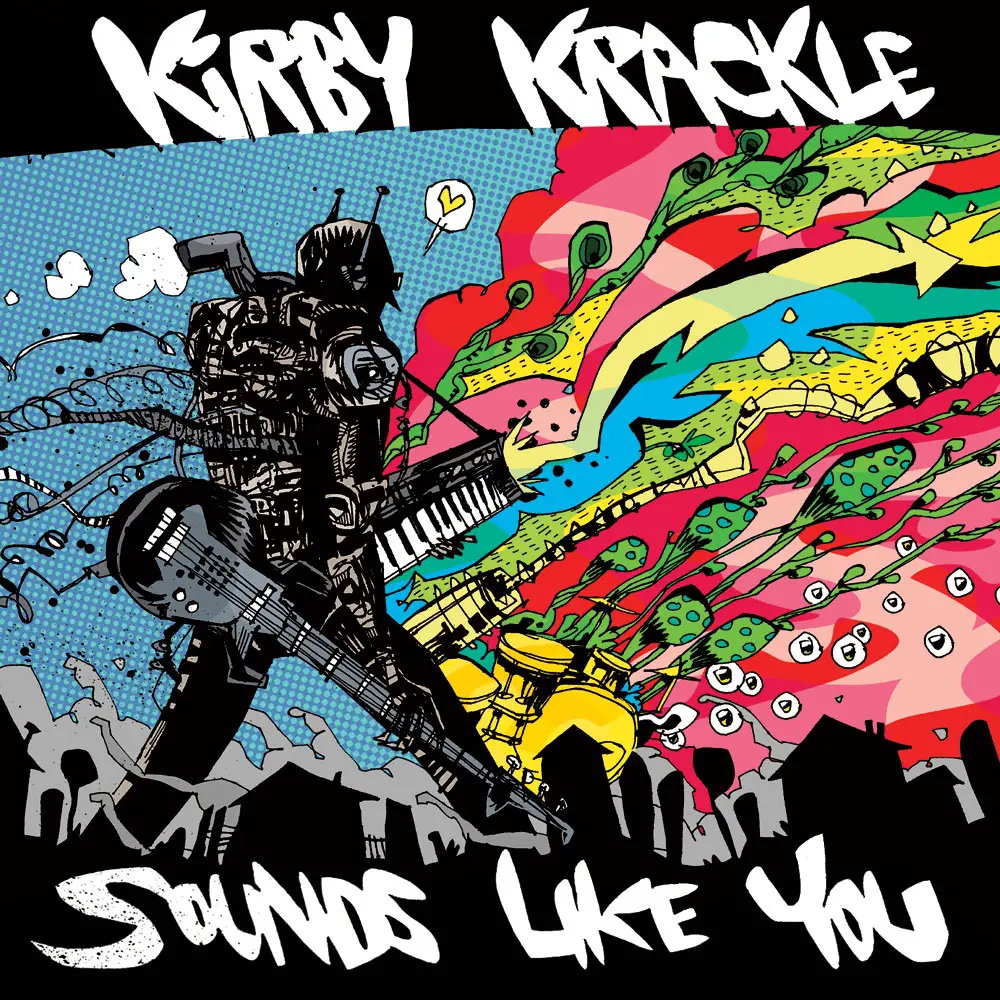 Their fourth album, Sounds Like You is probably the most accessible Krackle has been. While full of nerdy references in songs like North Of The Wall (Game of Thrones) and Web Slinger / Hope Bringer (Spider-Man) and  140 Characters (Twitter), what stands out about Kirby Krackle is their power to make the nerdiness accessible to everyone through solid hooks and catchy tunes.
Maybe it's because the lyrics from Kyle Stevens and Jim Demonakos take an every person approach to the nerdy lyrics.You don't have to know the subject matter to get the story from the songs.
If I was forced to compare the band with anyone, Kirby Krackle are like Matthew Sweet's nerdy little brother. Well constructed, pop rock songs in every sense of the phrase. Catchy, rocking tunes with a little bit of nerdiness thrown in for good measure. North of the Wall is probably my favorite, it's like Soundgarden or Pearl Jam decided to blast one out about Game of Thrones. Even if you don't like fantasy, there's no denying that this song kicks some serious ass.
Brent's Favorite Tracks: One More Episode, Cosplay Queen, North Of The Wall
If that sounds like your kind of thing, you can hit up Kirby Krackle's website to get the album or find them on tour. If you want a taste, check out the lead off single, Grandma's House below!