Review: Skinny Puppy's Weapon
When I got the offer to take an advanced listen to the new Skinny Puppy album, I pretty much threw myself at the chance. I've been a fan ever since my friend Jeremy lent me a cd copy of their 12 inch Anthology. The band itself is an incredible story. After a break up and the death of key member Dwayne Goettel, everyone assumed that they were done but not only did Nivek Ogre and Cevin Key reunite, they have since produced three solid albums that stand up with their back catalogue but more importantly, three albums that evolved.
And I'm glad to report Weapon is great addition to the Skinny Puppy arsenal.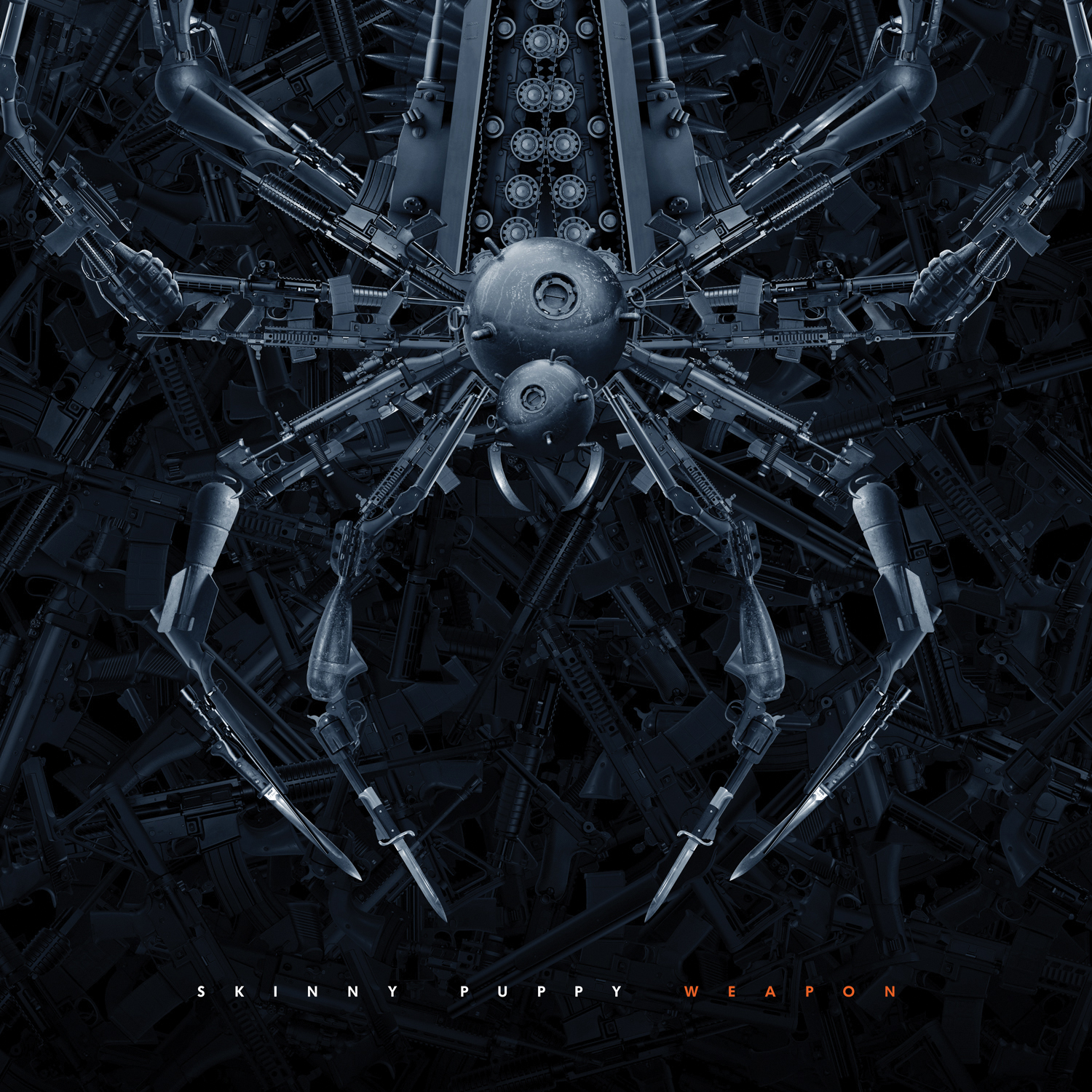 Based around the theme of the glorification of weapons and mass media fear mongering, Weapon has the right beats in the right places. Songs like "wornin"and "gLowbeL" are perfect examples of SP embracing new electronic sounds and modes. "IllisiT" and "saLvo" however sound like they would fit in perfectly with the pre-break up era of Puppy's catalogue. And then you tracks like "solvent" and "terminal" that completely and utterly embrace everything Skinny Puppy has done with a great eye to the future.
I let it leak to a few friends a while ago that I was reviewing this album I got asked "What does it sound like?" and I ended up contradicting myself a fair amount. It sounds modern… but would fit in with their older material perfectly. It's probably the most accessible of SP's output but at the same time it's a Skinny Puppy album so a lot of people won't get it.
Overall, if you are a Skinny Puppy fan, this album is definetly worth picking up. If you're a fan of darker electronic music or industrial, I think this might be the new gateway drug into the band as it has both new elements and older ones and not only that, it's a really solid album.
Put it this way. This album has been in at least one of my listening stations (laptop, mp3 player, stereo) since I got it.
Weapon is available May 28th but if you want to listen to the entire album first, you can find it streaming over at Revolver.
Brent's favorite tracks:
wornin
paraagUn
terminal