Ringo Starr's birthday extravaganza extends to space this year
At noon California time on Thursday, July 7, Ringo Starr, joined by friends and family, will make his annual "Peace and Love" exclamation in honor of his 82nd birthday. [Note: Having seen Ringo up close a couple of years ago, I can attest he is the best-looking octogenarian I've ever met. Okay, him and his mate Macca. When I asked him about how he maintains his useful look, he replied "Blueberries!"]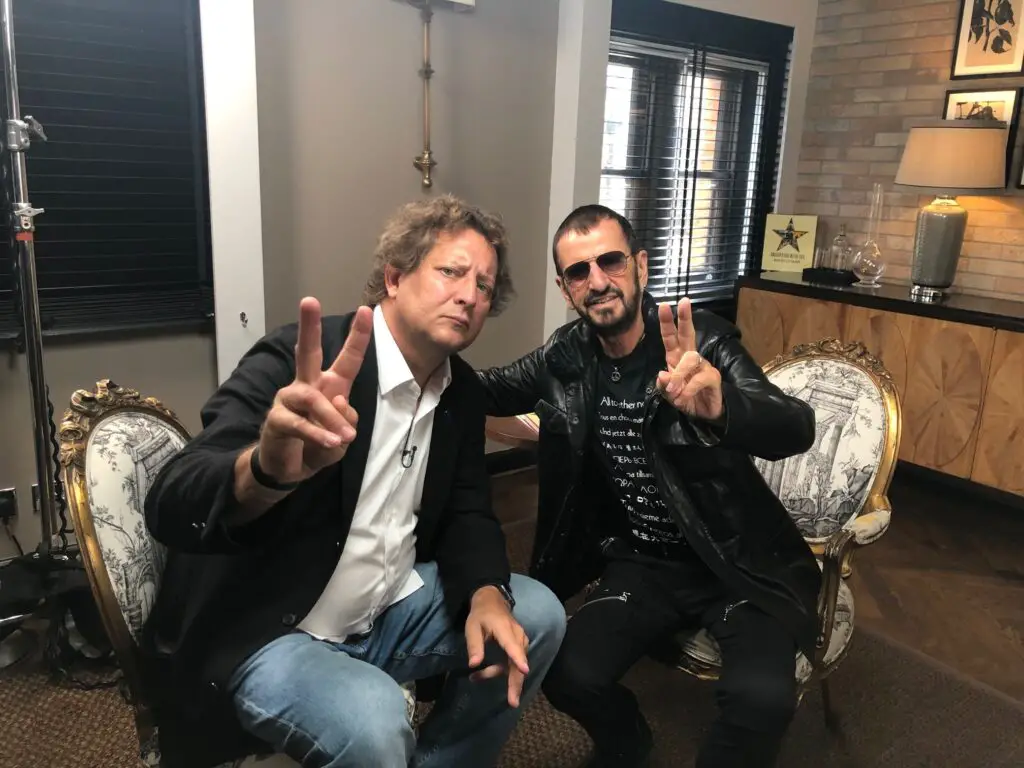 He'll be joined in this celebration by the team on the International Space Station, which will also broadcast his message into the cosmos, with a little help from the Artemis Music Space Network. 
On Ringo's signal, the Artemis Mission Control Center in Houston will beam his message and two songs out into Earth's orbit and beyond. The songs include "Let's Change the World," which he released in 2021, and "Star Song," a new piece described as "the music the stars made upon his birth as mapped out by Artemis." 
When you're a Beatle, and you go by the name Starr, this is what you do. 
Joining Ringo and his wife, Barbara Starkey, will be a collection of famous friends, including Richard Marx, Matt Sorum, Ed Begley Jr., Linda Perry, Diane Warren, Roy Jr and Alex Orbison, along with All Starrs Steve Lukather, Edgar Winter, Colin Hay, Warren Ham and Greg Bissonette. 
Before his galactic message, Ringo will be celebrated by performances from Langhorne Slim and Sawyer Fredericks. 
There are celebrations happening around the globe, including Sydney, Australia; Tokyo and Osaka, Japan; Moscow; Athens, Greece; Jerusalem, Israel; or, a little closer to North America, New York City, Cleveland, Ohio at the Rock and Roll Hall of Fame and Museum and at the Interlochen Center for the Arts in Michigan. While this party has been open to the public in the past, he is not yet able to invite fans to join in the fun in person, but there will be special programming on the Beatles Channel on SiriusXM from July 7-10 and 10,000 Starbucks locations will be playing Ringo playlists. 
More information can be found here.