RIP Columbia House Record Club
If you're–ahem–of a certain age, you might remember TV commercials like this.
And then there were the magazine ads and inserts.
The Columbia House Records and Tapes Club was a way to jumpstart your record collection for next to nothing. At a time when the retail price for an album was around $6.99–about $27 in today's money–the prospect of getting a dozen records for a penny (MSRP back then: almost $300 in today's dollars) was insanely attractive.
And mail order and catalogue shopping was  seen as the shit back then. It was seen as the ultimate in convenience. All modern consumers were doing it. And getting that first box from loaded with fresh music was intoxicating. Instant record collection for your stereo. Instant tape collection for your Walkman.
There was, however a catch. A couple of them, actually.
In exchange for your first whack of records, you had to commit to buying a certain number of albums at the Club's going rate, which was at least equal to what you'd pay in the store. Each month, you were given a selection of titles with the instructions to chose one.
Didn't like any of that month's featured releases? Too bad. You were still on the hook for the charge. And the records kept coming until your commitment expired. Even then, you had to tell them that you were finished and getting out of your membership could be very, very difficult. Negative billing ruled.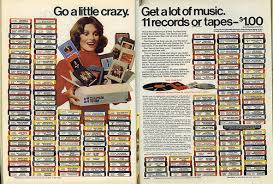 Second, the physical quality of record club records could be, uh, lacking. Produced with the cooperation of all the labels, the vinyl was thinner, the packaging cheaper. And if you had a faulty pressing that resulted in skipping–which used to happen a lot in those days–the hassle of returning a record could be frustrating.
Meanwhile, the margins on the monthly selections enjoyed by the Club and its record label partners more than made up for the records given away with the initial offering.
The labels loved record clubs because it offered built-in marketing for their products. All they had to do is offer up releases and Columbia House would take care of advertising them.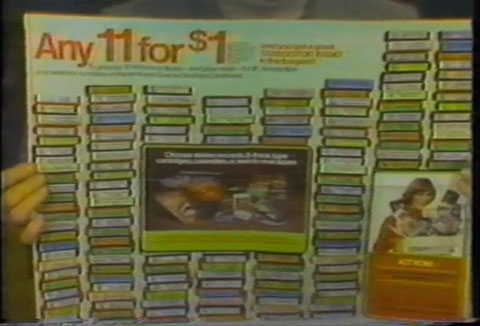 And finally, artists weren't so crazy about record clubs, either. Deep within most contracts was a clause that stated that no royalties would be paid on record club sales. It's unclear whether that applied to the records sucked up in the "12-albums-for-a-penny" offerings or all records sold through record clubs.
Columbia House wasn't the only record club…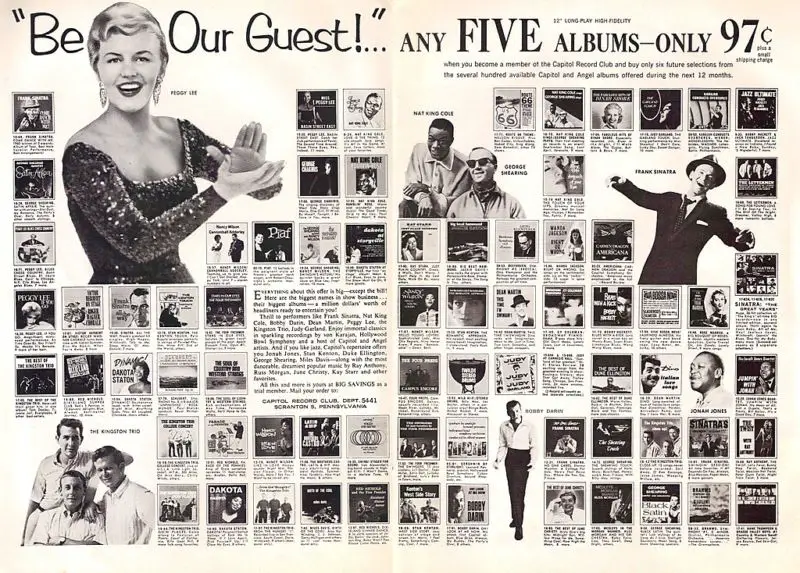 …but they certainly grew to be the biggest. By 1996, the company had revenues of $1.6 billion. Life was good for everyone involved.
https://youtu.be/2isipkslBbg
But then along came file-sharing, Napster and iTunes. There were several attempts at restructuring the business, but nothing could stop revenues from going into a nosedive. Even diversification into DVDs couldn't stop that.
(Sidebar: Sometime in either the late 90S or early 2000s, I reported on a story in the National Post for my Ongoing History of New Music show that said that Columbia House was going out of business. They weren't. Boy, did I get in trouble for that.)
By 2010, Columbia House was out of the music biz entirely and stopped offering CDs. Last year's net revenue was just $17 million, all from video releases.
Columbia House had gone from being the Spotify/Rdio of its day–it was, after all, a primitive form of curation–to a relic of the past. If you remember the company, you probably hadn't thought about them for years.
So goodbye, Columbia House Records and Tapes Club. We thought you were already dead.