RIP John Mann of Spirit of the West
About a decade ago, I sat in vineyard amphitheatre in Niagara-on-the-Lake watching an acoustic performance by Jim Cuddy, Tom Cochrane, Kathleen Edwards, and John Mann. It was a warm, calm August night and the stars were bright.
When it was John's turn to sing, he told us that after an ugly fight with colorectal cancer, the disease had gone into remission. "I feel great!" he exclaimed. And he sure sounded good that night.
Fast-forward a couple of years. John realized that he was having trouble remember the lyrics to the songs he wrote. He struggled to find words in conversation. Memories started slipping away.
At first, it was thought that this might be residual effects of the chemotherapy. But when the symptoms only worsened, he and his wife Jill sought a different opinion.
The diagnosis: Early-onset Alzheimer's, a rare form of dementia. John was only 50 years old.
There's no cure, of course, but John and his wife Jill were determined to do whatever they could.
John made the diagnosis public in September 2014 and said he wanted to keep performing as long as he could. Those who saw him perform solo or with Spirit of the West noticed an iPad next to the mic stand. It contained lyrics to prompt him through gigs. John couldn't manage to sing and play guitar anymore, so SotW's Matthew Harder took over those parts.
Back in 2015, I was at a gig at The Horseshoe in Toronto. John was front-and-centre, backed by his friends. The iPad was there, but I'm not sure if he used it that much. He seemed swept away by all the love in the room. Tears were shed.
There were lots of shows, benefit gigs, a TV special on the CBC, and a documentary. Rehearsing and playing live provided John with a form of music therapy.
The last Spirit of the West show was on April 16, 2016.
From there, John's condition continued to worsen. He and Jill sought out alternative treatments such as stem cell therapy. Meanwhile, Jill, a playwright, wrote a production based their experiences.
Not much was heard from John over the next couple of years as his cognitive functions deteriorated. Yesterday (November 20), John finally passed away with his friends and family nearby. He was just 57.
Here's the official statement
With deep sadness we announce that John Fraser Mann (OBC) has passed away peacefully in Vancouver, the inevitable result of Early Onset Alzheimer's Disease with which he was diagnosed several years ago.
Surrounded by friends and loving family until the end, all were reminded of John's rich legacy. He was a potent force in music, acting — onstage, in movies and on television, and was world renowned as a songwriter. As well, he was a foresightful activist and charitable figure for several worthwhile organizations. His work will resound long after his untimely passing.
His career spanned nearly 40 years and included multiple film roles, numerous star turns in theatre, and fame as lead singer and spell-binding front-person of Canadian musical group 'Spirit of the West'.
John was a man of uncommon courage, was a loyal and beloved friend, a gentleman of great social conscience, and a soul brimming with creativity and enthusiasm. Most importantly he was a loving father to Harlan & Hattie and a wonderful husband to Jill Daum.
A private memorial service will be held later. John Mann's family thank you for privacy at this difficult time.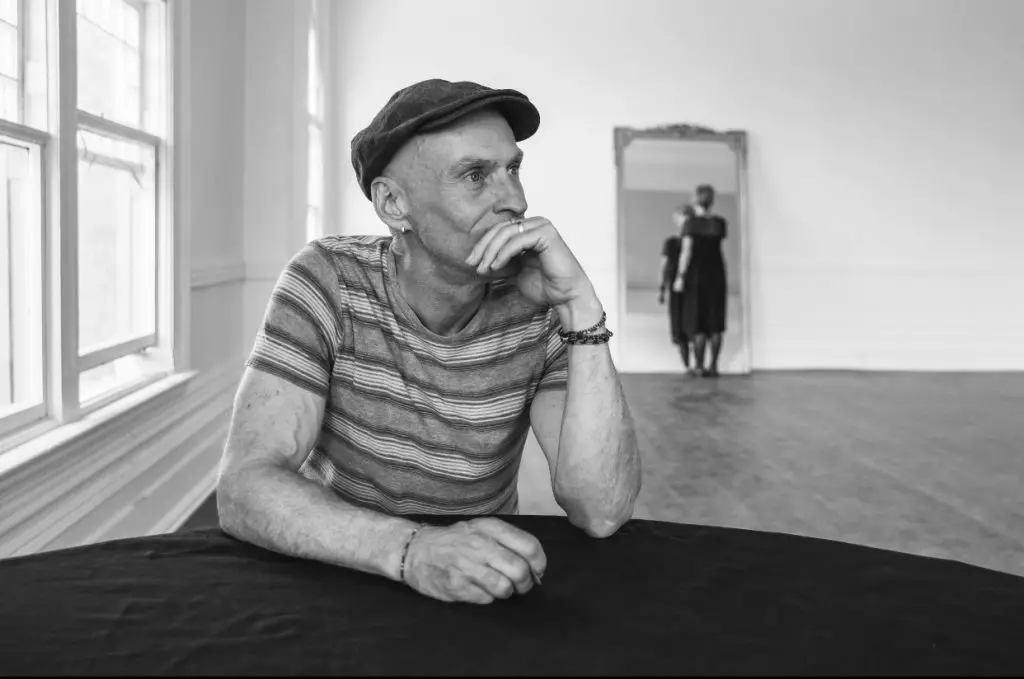 Read more at the Globe and Mail.