RIP: Legendary Producer Phil Ramone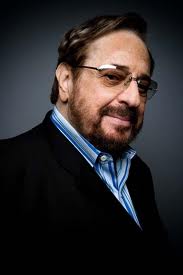 Phil Ramone, a man who helped shape albums by Bob Dylan, Paul McCartney, Madonna, Stevie Wonder, Ray Charles and dozens of others, had died of complications following surgery for an aortic aneurysm, He was 72.
From CNN:
Music producer and engineer Phil Ramone, a technical innovator and winner of 14 Grammys, died Saturday morning in a New York hospital, his son, Matt, told CNN.
[…]
According to Ramone's website listing technical innovations, he was the first to use a solid-state console for recording and mastering solid state records; to use a digital live recording for Billy Joel's "Songs in the Attic," "paving the way for the widespread use of the compact disc in the pop music world"; and to use the fiber optics system EDNet to record tracks in "real time" from different locations for Frank Sinatra's Duets I and II.