RIP Mark E. Smith. Goddammit!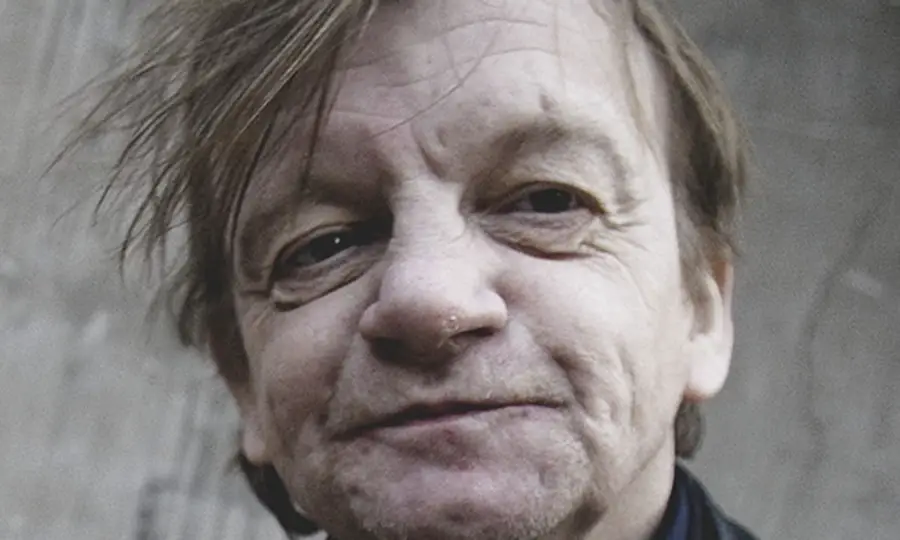 Mark E. Smith, the man with one of the most distinctive voices to come out of post-punk Britain, died today (January 24) at the age of 60. He'd been sick for some time. He died at his home in Manchester.
The news is real this time, unlike a year ago when reports of his death came on his 60th birthday.
The news appeared at The Fall Online.
It is with deep regret that we announce the passing of Mark E. Smith. He passed this morning at home. A more detailed statement will follow in the next few days. In the meantime, Pam & Mark's family request privacy at this sad time.

Pam Vander
The Fall – manager
R.I.P. Mark Edward Smith, 5 March 1957 – 24 January 2018.
Smith, always prickly and uncompromising, formed The Fall in 1976, just as the punk rock era was getting underway in the UK. Over the decades and dozens of albums (32 studio records at last count and over 80 records overall), Smith what the only constant. The best I can tell, there are 66 ex-members of the band, with at least a third of them cashing out after a year or less.
He also had a habit of marrying band members. First was Brix Smith, to whom he was married between 1983 and 1989. Then came Saffron Pryor, the chief of the band's fan club, a relationship that was very brieif. Mark married his third wife, Eleni Poulou, in 2001. She worked in The Fall in 2002 and 2016.
If you need a more graphic history of The Fall, try this. It's fun.
Clearly, the man was not easy to work or live with. But as a musical influence, he was a giant. "Cult hero" is a term that's been tossed around, but he was so much more than that.
Smith had been ill for much of 2017 with respiratory and throat problems–"bizarre and rare medical issues," according to his manager.
His last performance was in November in Glasgow when he sat in a wheelchair whilst his arm in a sling.
Tributes are pouring in. Go here and here. And for some great Smith quotes and insults, go here.