The above image is from Ken Chinn's AKA Mr. Chi Pig's last-ever interview with BeatRoute Magazine, and pretty much says everything you need to know about him – Punk rock 'til the very end.
*UPDATE* Someone from Vancouver has started a Change.org petition to get Mr. Chi Pig a star on Canada's Walk of Fame which, as of 5 PM ET on July 20th has nearly 8,000 signatures. Pub 340 on Cambie Street in Gastown has also been turned into a shrine for the SNFU singer.
Mr. Chi Pig was the in-your-face frontman of Canadian hardcore and skate punk pioneers SNFU since their early-'80s beginnings in Edmonton. The band self-released an EP as well as three studio albums with increasingly sardonic song titles before breaking up. Mr. Chi Pig then moved to Vancouver, came out as gay and got into hard drugs but also found success in reforming SNFU and signing to Epitaph Records. 1996's FYULABA is my personal favourite as it contains "Dean Martian", "Michelle Pfeiffer's Diaper" and "Better Than Eddie Vedder".
In addition to addictions, Mr. Chi Pig struggled with depression, poverty which led to homelessness and deteriorating health but managed to survive for as long as he did with a smirk on his face plus an admirable FU attitude. The world has lost a one-of-a-kind character. May you rock forever, Mr. Chi Pig.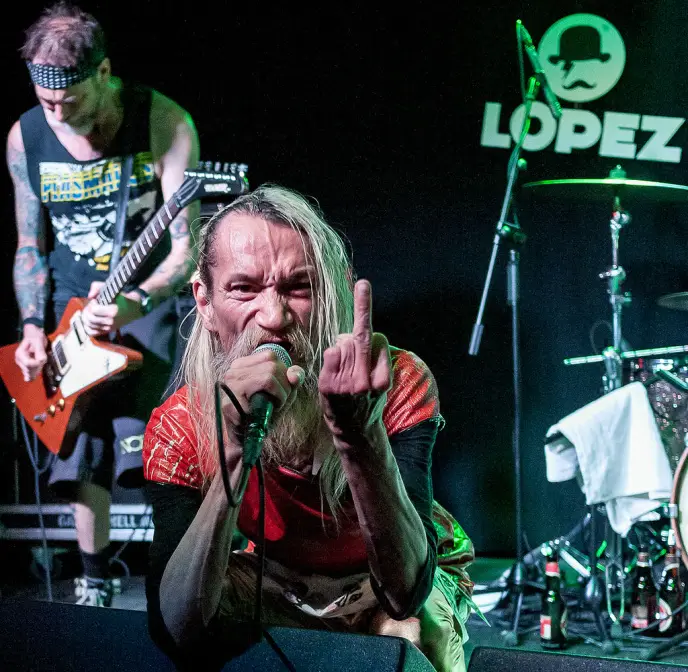 I don't know about you all, but I'm going to spare five bucks to watch the 2010 documentary made on him, Open Your Mouth and Say… Mr. Chi Pig. You probably should too.