Rock Band Finds Illegal Immigrant Hiding in a Guitar Case
By now, you've probably heard the issues Europe is having with the flood of illegal immigrants coming from the east and the troubles they're having as hundreds of these people try to make the jump from France to the UK.  They've tried bolting through the Chunnel, stowing away on lorries and trying the float across the English Channel.
This, however, is a new one.
Willie and the Bandits, a UK blues-rock band, were returning from a tour on the continent when they stopped in Calais to fill up their tour bus with gas. That's when they found two migrants in the back. One was easy to find. The other–a woman–had hidden herself inside a guitar case.
From their Facebook page: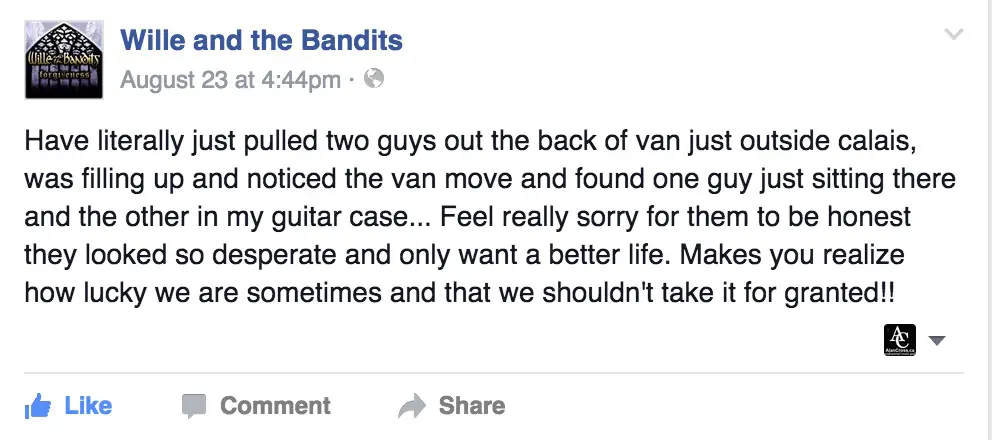 (Via The Telegraph)