Rock in the Eastern Block: A short history of Western music concerts in Moscow via @cam_gordon
Cameron Gordon of Completely Ignored recently spent time listening to the Winds of Change podcast, the investigation into whether the CIA had something to do with a Scorpions hit that helped end the Cold War. That inspired him to create a new graphic featuring Western bands who helped things along.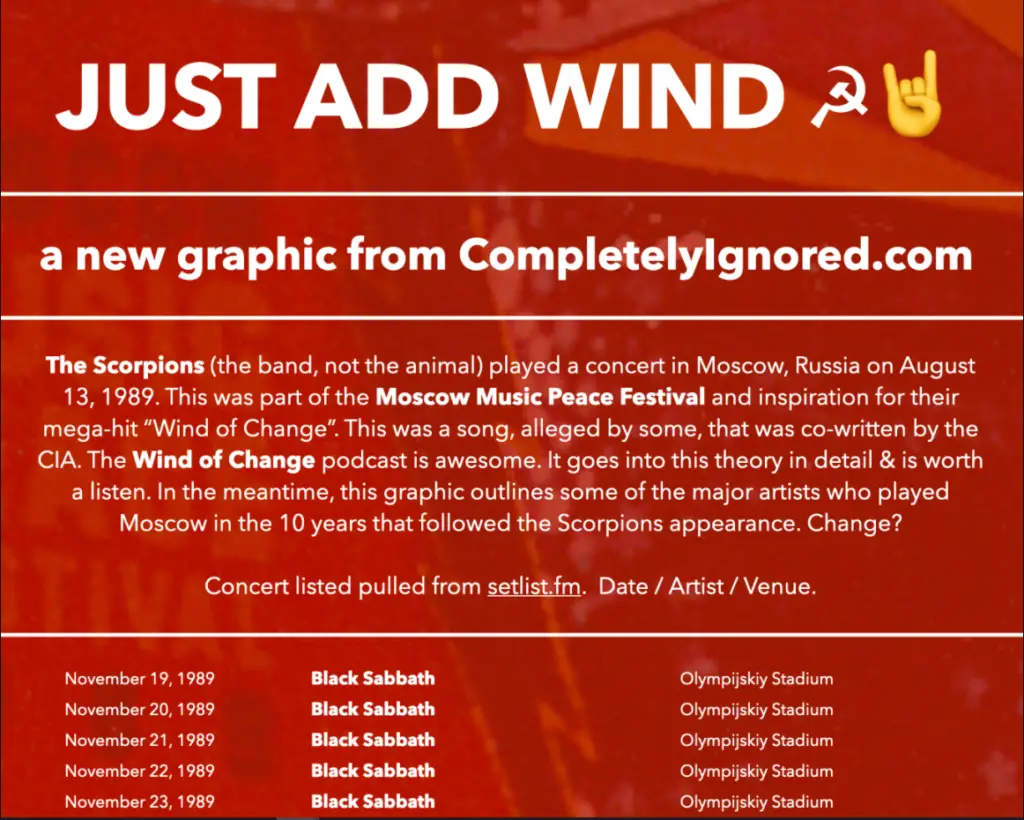 To see the entire graphic, go here.