Rock Is Resurrected in Afghanistan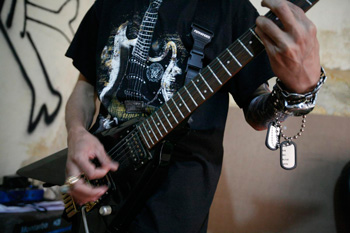 When the Taliban thugs took over Afghanistan, any music other than religious chanting was banned.  It was even illegal to play or own any musical instruments.
That has all changed.  On October 1, 2011, Kabul saw its first rock festival in 36 years.
It featured a series of local bands with names like District Unknown, White Page and Eklektika who played a mixture of original material and cover songs.  Like what?  Green Day, System of a Down, Linkin Park, Radiohead, Blur and Korn.  
It'll take a while before it's safe for everyone, but rock is coming out of hiding in Afghanistan.