Rock Music Sucks and Now It's Depressing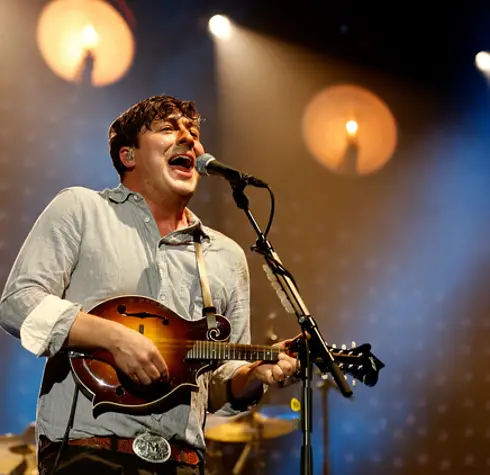 That's the headline from this article in Pigeons and Planes. Before you read it, though, remember that every generation believes that the music of the present sucks more than the music of the past.
What the hell happened to rock music? The most successful band out right now is either Fun. orMumford & Sons, and that is fucking depressing. I'm not even close to being an anti-mainstream rockist. Like, in an ideal way, I want to hate Fun. and Mumford & Sons for pussifying the genre, but I know that "Some Nights" and "I Will Wait" are jamming, and I'm forced to respect them for racking up those Grammys. I'm not even mad at what those bands are doing. There's just a fear and looming sadness when you acknowledge that Fun. is not Nirvana and Mumford & Sons is not Guns N' Roses. Those days are gone.
Lamenting the passing of a period of music, insisting that it was better, and wishing it would return is one of the most cliché, typical, and honest behaviors of any music fan, especially when it comes to rock. Watch any YouTube video of Cobain or Bowie or Hendrix or Zeppelin and scan the comments—90% of them will be cynical and nostalgic. This happens on R&B videos, but people today still have Frank Ocean and Beyoncé. This happens on pop videos, but people today still have Rihanna and Katy Perry. This happens on rap videos, but people today still have Kendrick Lamar and Drake. But rock fans are hurting. They're feeling the void, and it's understandable. What's interesting is exactly how the Rock Music Economy has collapsed over the years.