Rock My World Canada, chapter 105: Daniel Romano
[Mike Carr has created a catalogue/reference work featuring all kinds of Canadian rock and alternative releases from the past few decades. Check out his a massive volume on Canadian music history entitled Canadian Alternative & Indie Reference and Collector's Guide. It's an incredible discography of hundreds of bands. – AC]
Daniel Tavis Romano (born 1985) is a Juno-nominated musician, poet and visual artist based out of Welland, Ontario, where he was born and raised. He is primarily known as a solo artist, but he is also known for his membership in Attack in Black and also for his collaborations with Julie Doiron and Frederick Squire. He has also produced and performed with City and Colour.
Romano's 2011 album Sleep Beneath the Willow was a longlisted nominee for the 2011 Polaris Music Prize, and his 2013 album Come Cry With Me was longlisted for the 2013 Polaris Music Prize. If I've Only One Time Askin' was nominated for a 2016 Juno Award for Adult Alternative Album of the Year.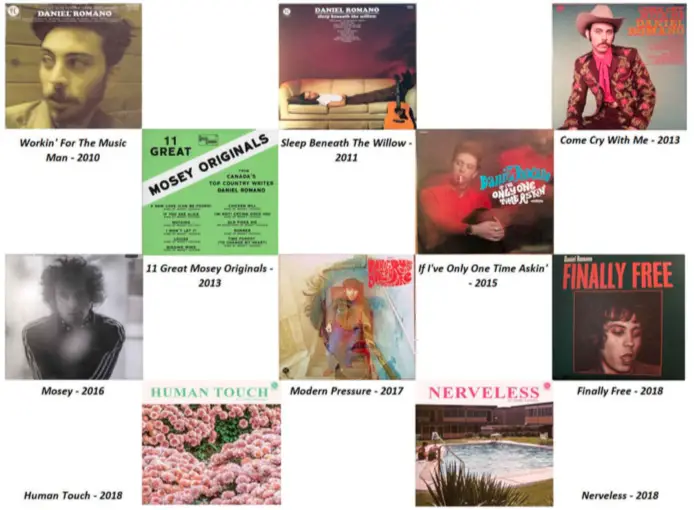 Find out more about this artist and hundreds of other Canadian artists in the softcover edition of Canadian Alternative & Indie Reference and Collector's Guide. Get your copy here. Follow Mike on Facebook and Twitter.