Rock My World Canada, chapter 108: Scrubbaloe Caine
[Mike Carr has created a catalogue/reference work featuring all kinds of Canadian rock and alternative releases from the past few decades. Check out his a massive volume on Canadian music history entitled Canadian Alternative & Indie Reference and Collector's Guide. It's an incredible discography of hundreds of bands. – AC]
Scrubbaloe Caine was a rock music group from Calgary, Alberta, active from 1970 to 1975. Although they released only one album during their time as a band, they are noted for having garnered a Juno Award nomination for Most Promising Group, and for the participation of several members who subsequently went on to greater success with other bands.
Initially known as Cannonball, the band played venues in Calgary, Winnipeg and Quebec City. The band relocated to Toronto in 1972, and signed to RCA Records. Their album Round One was released in 1973, and was supported by a national tour as an opening act for The Guess Who and an appearance on CBC Television's music performance series Live.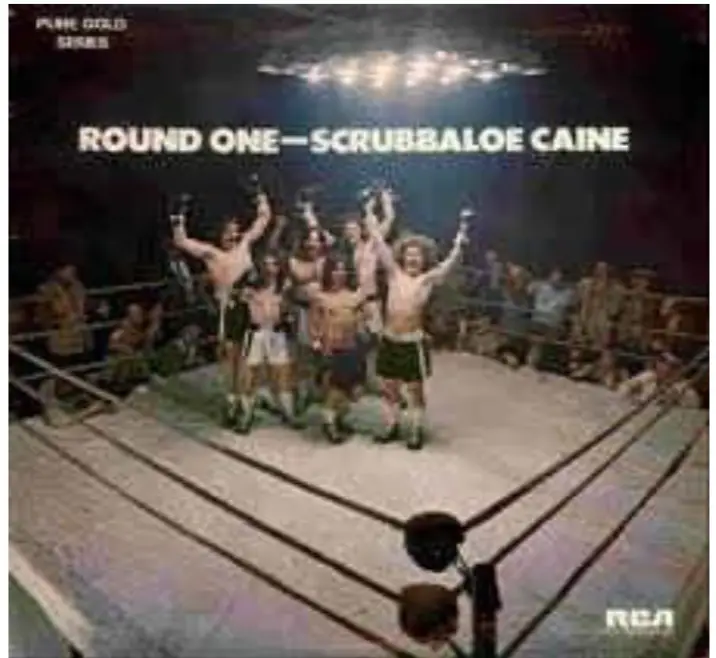 Find out more about this artist and hundreds of other Canadian artists in the softcover edition of Canadian Alternative & Indie Reference and Collector's Guide. Get your copy here. Follow Mike on Facebook and Twitter.