Rock My World Canada, Chapter 13: The Tragically Hip
[Mike Carr has put together a massive volume on Canadian music history entitled Canadian Alternative & Indie Reference and Collector's Guide. It's an incredible discography of hundreds of bands. This is the latest excerpt from his book. – AC]
The Tragically Hip, often referred to simply as The Hip, is a rock band from Kingston, Ontario, consisting of lead singer Gord Downie, guitarist Paul Langlois, guitarist Rob Baker (known as Bobby Baker until 1994), bassist Gord Sinclair and drummer Johnny Fay. They have released 14 studio albums, two lie albums, 1 EP and 54 singles. Nine of their albums have reached #1 in Canada. They have received numbers Canadian music awards, including 16 Juno Awards. Following Downie's diagnosis with terminal brain cancer in 2016, the band undertook a tour of Canada in support of their final album, Man Machine Poem. Downie died from his illness on October 17, 2017.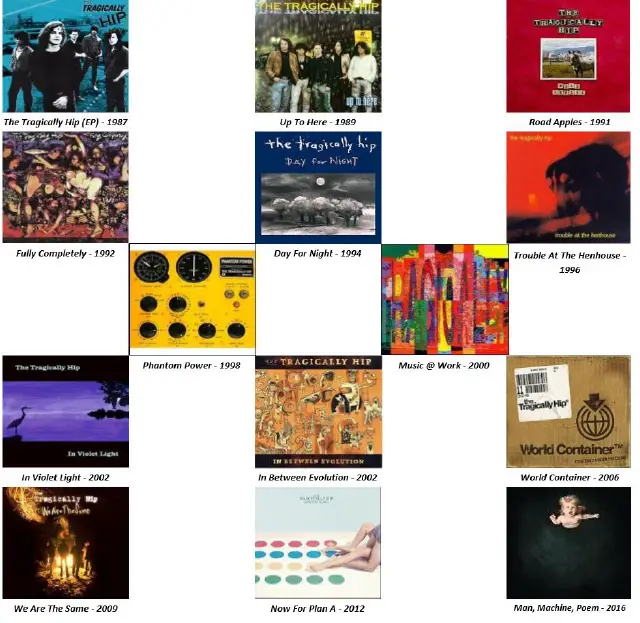 Find out more about Gandharvas and hundreds of other Canadian artists in the softcover edition of Canadian Alternative & Indie Reference and Collector's Guide. Get your copy here.
Follow on Facebook and Twitter, too.