Rock My World Canada, chapter 132: Harem Scarem
[Mike Carr has created a catalogue/reference work featuring all kinds of Canadian rock and alternative releases from the past few decades. Check out his a massive volume on Canadian music history entitled Canadian Alternative & Indie Reference and Collector's Guide. It's an incredible discography of hundreds of bands. See below to see how you can help him achieve this.– AC]
Harem Scarem is a hard rock band from Toronto, Ontario. Harem Scarem achieved popularity in Japan and their native Canada in the early 1990s. The band was active from 1987 to 2008 and again from 2013 after reforming. Throughout their career, they released 14 studio albums, plus numerous live and compilation albums. Harem Scarem was formed in 1987 by guitarist Pete Lesperance and singer Harry Hess, formerly of Blind Vengeance who had recorded two heavy metal albums in the '80s. The lineup was rounded out by Darren Smith (drums) and Mike Gionet (bass).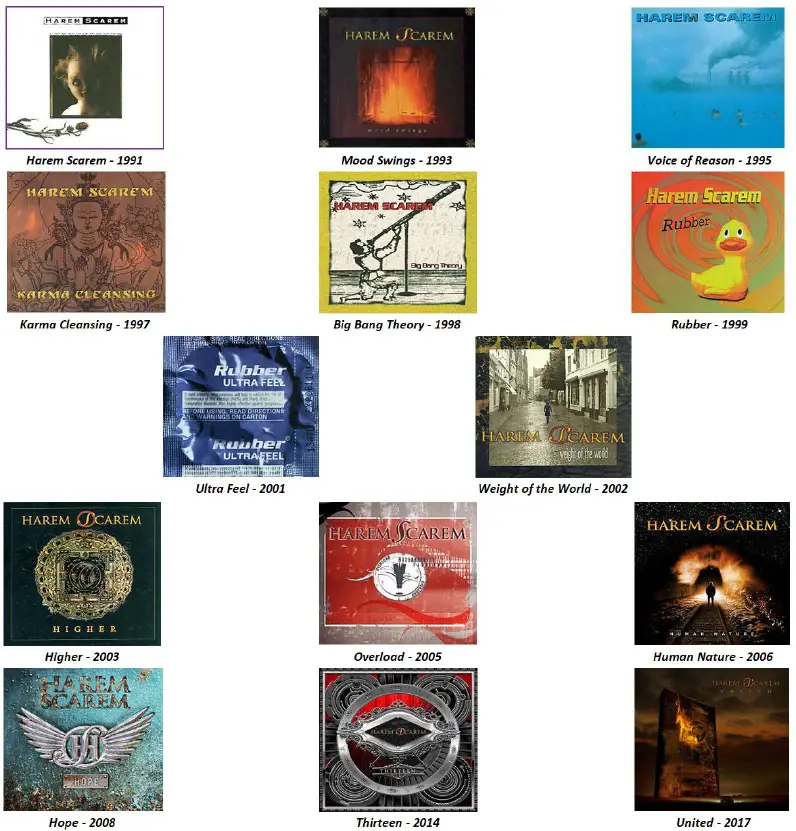 Find out more about this artist and hundreds of other Canadian artists in the softcover edition of Canadian Alternative & Indie Reference and Collector's Guide. Get your copy here. Follow Mike on Facebook and Twitter.
Help Mike continue his work by becoming a Rock My World Canada Patreon patron. Support Canadian music history!