Rock My World Canada, Chapter 14: Wintersleep
[Mike Carr has put together a massive volume on Canadian music history entitled Canadian Alternative & Indie Reference and Collector's Guide. It's an incredible discography of hundreds of bands. This is the latest excerpt from his book. – AC]
Wintersleep is an indie rock band formed in 2001 in Halifax, Nova Scotia. In 2006, the band signed with Labwork Music, a partnership of Sonic Unyon and EMI Music and re-released their first two studio albums to the Canadian and American markets. In January 2016, the band premiered the single "Amerika" through the blog of The Wall Street Journal. That March 4th, they released The Great Detachment album through Dine Alone, featuring Geddy Lee of Rush on the song "Territory." The band received a Juno Award in 2008.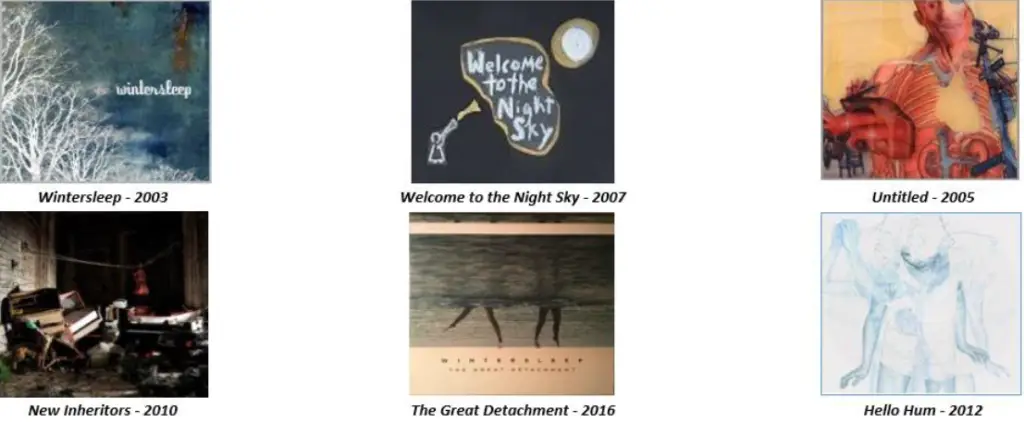 Find out more about Gandharvas and hundreds of other Canadian artists in the softcover edition of Canadian Alternative & Indie Reference and Collector's Guide. Get your copy here.
Follow on Facebook and Twitter, too.