Rock My World Canada, chapter 150: Nash the Slash
[Mike Carr has created a catalogue/reference work featuring all kinds of Canadian rock and alternative releases from the past few decades. Check out his a massive volume on Canadian music history entitled Canadian Alternative & Indie Reference and Collector's Guide. It's an incredible discography of hundreds of bands. See below to see how you can help him achieve this.– AC]
James Jeffrey "Jeff" Plewman better known by his stage name Nash the Slash, was a multi-instrumentalist, known primarily for playing electric violin and mandolin, as well as harmonica, keyboards, glockenspiel, and other instruments. Nash worked as a solo artist beginning in 1975, founding the progressive rock band FM in 1976. Soon after releasing the band's first album, Black Noise in 1977, he left to resume his solo career. On May 10, 2014, Nash died at his home in Toronto at age 66, from a suspected heart attack.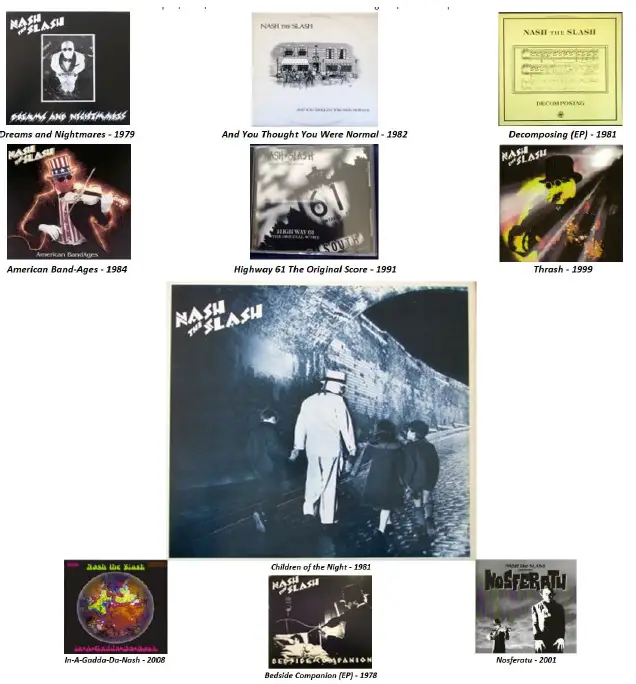 Find out more about this artist and hundreds of other Canadian artists in the softcover edition of Canadian Alternative & Indie Reference and Collector's Guide. Get your copy here. Follow Mike on Facebook and Twitter.
Help Mike continue his work by becoming a Rock My World Canada Patreon patron. Support Canadian music history!