Rock My World Canada, chapter 152: Johnny Reid
[Mike Carr has created a catalogue/reference work featuring all kinds of Canadian rock and alternative releases from the past few decades. Check out his a massive volume on Canadian music history entitled Canadian Alternative & Indie Reference and Collector's Guide. It's an incredible discography of hundreds of bands. See below to see how you can help him achieve this.– AC]
John Kirkland Reid (born August 21, 1974 in Lanark, Scotland is a country music artist who has charted several hit singles. Reid moved to Canada in July 1988 when he was 13. He was nominated for the 2008 Juno Award for Country Recording of the Year for Kicking Stones. Reid was named Male Artist of the Year at both the 2008 and 2009 CCMA Awards. Reid's debut album, Another Day, Another Dime, was released in 1997 on JCD Records. No singles were ever released from the album. However, it was his second album, which was self-titled and released in 2000, where he saw minimal chart success.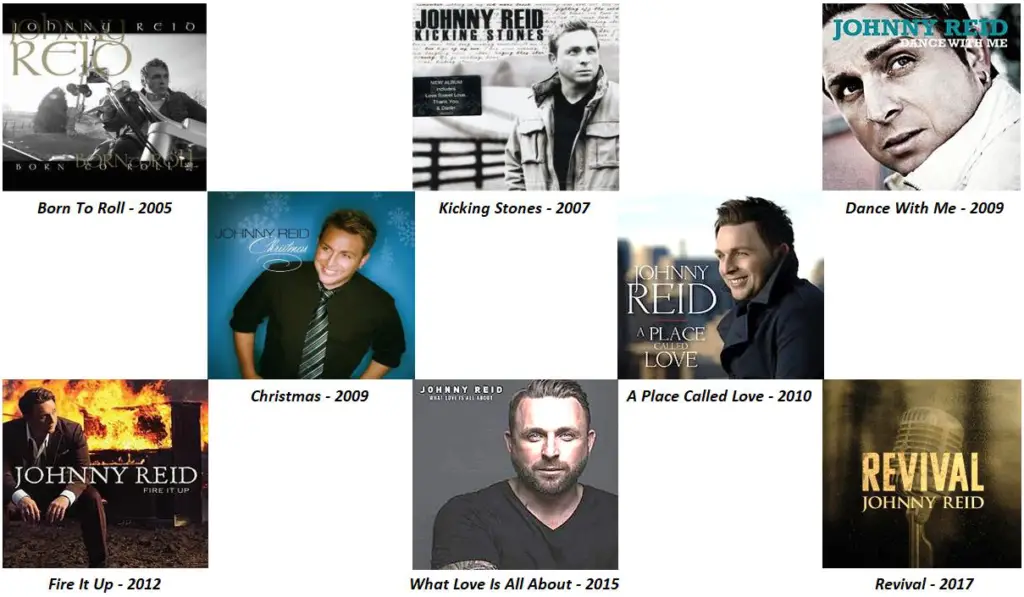 Find out more about this artist and hundreds of other Canadian artists in the softcover edition of Canadian Alternative & Indie Reference and Collector's Guide. Get your copy here. Follow Mike on Facebook and Twitter.
Help Mike continue his work by becoming a Rock My World Canada Patreon patron. Support Canadian music history!