Rock My World Canada, chapter 154: Teen Daze
[Mike Carr has created a catalogue/reference work featuring all kinds of Canadian rock and alternative releases from the past few decades. Check out his a massive volume on Canadian music history entitled Canadian Alternative & Indie Reference and Collector's Guide. It's an incredible discography of hundreds of bands. See below to see how you can help him achieve this.– AC]
Teen Daze, a stage name for solo musician Jamison Isaak, is an electronic musician from Abbotsford, British Columbia. His first albums were released in 2010, attracting the attention of online music press outlets such as Pitchfork Media. Signing with Lefse Records, he released the full-length All of Us Together in 2012, followed quickly by Glacier in 2013. On his 2015 album Morning World, Teen Daze shifted from an electronic-driven style with elements of chillwave, house, and ambient to more of an indie pop sound, adding his own vocals.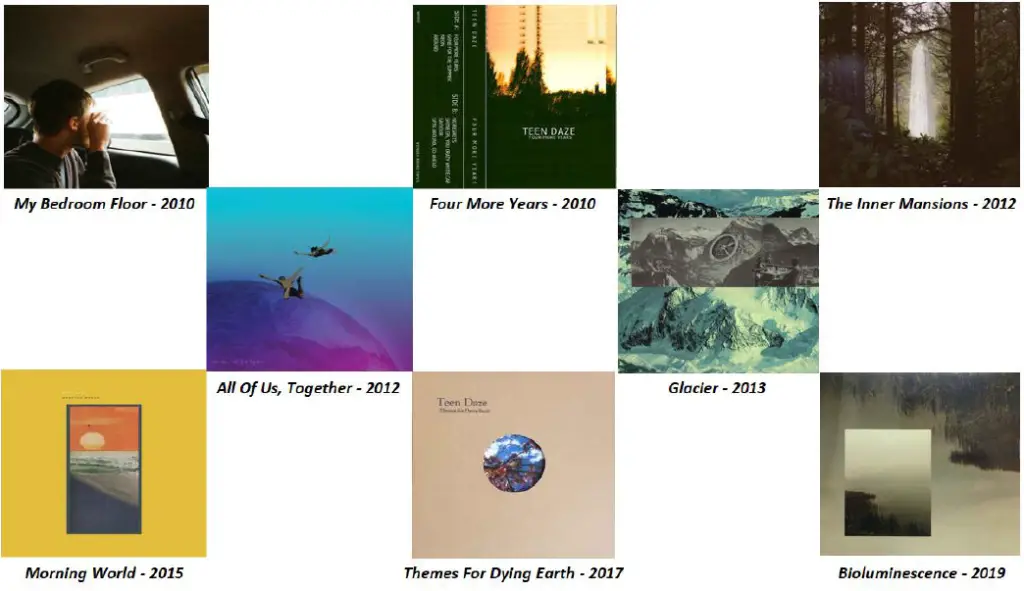 Find out more about this artist and hundreds of other Canadian artists in the softcover edition of Canadian Alternative & Indie Reference and Collector's Guide. Get your copy here. Follow Mike on Facebook and Twitter.
Help Mike continue his work by becoming a Rock My World Canada Patreon patron. Support Canadian music history!