Rock My World Canada, chapter 155: Von Groove
[Mike Carr has created a catalogue/reference work featuring all kinds of Canadian rock and alternative releases from the past few decades. Check out his a massive volume on Canadian music history entitled Canadian Alternative & Indie Reference and Collector's Guide. It's an incredible discography of hundreds of bands. See below to see how you can help him achieve this.– AC]
Founded by vocalist / drummer Michael Shotten and bass player Matthew Gerrard (a songwriting duo contributing songs for Triumph among others) plus Croatian born guitarist simply called Mladen, VON GROOVE was born in Gerrard's own Toronto basement recording studio in the early Nineties. The tapes they recorded sounded so great that A&M Records signed the band and decided to release the material without modifications. However A&M wanted some 'sure fire' potential single hits, so Von Groove agreed to re- record 4 of the songs in Los Angeles with super-drummer Deen Castronovo (Bad English, Hardline, Journey) and famous (and talented) Richie Zito producing.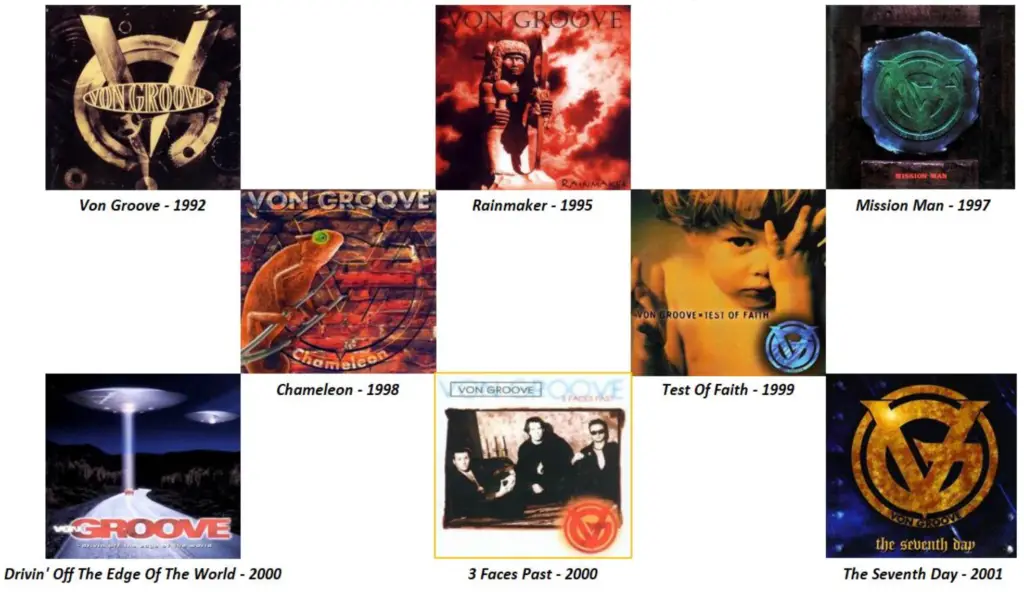 Find out more about this artist and hundreds of other Canadian artists in the softcover edition of Canadian Alternative & Indie Reference and Collector's Guide. Get your copy here. Follow Mike on Facebook and Twitter.
Help Mike continue his work by becoming a Rock My World Canada Patreon patron. Support Canadian music history!