Rock My World Canada, chapter 159: Cano
[Mike Carr has created a catalogue/reference work featuring all kinds of Canadian rock and alternative releases from the past few decades. Check out his a massive volume on Canadian music history entitled Canadian Alternative & Indie Reference and Collector's Guide. It's an incredible discography of hundreds of bands. See below to see how you can help him achieve this.– AC]
CANO was a progressive rock band in the 1970s and 1980s. They were the most popular and internationally successful musical group in Franco-Ontarian history. CANO evolved out of the Coopérative des artistes du Nouvel-Ontario (Artists' Cooperative of Northern Ontario), an artists' collective established in Sudbury, Ontario in 1970. While based primarily in Sudbury, the band also had collective ownership of a farm in Sturgeon Falls, where they did much of their recording.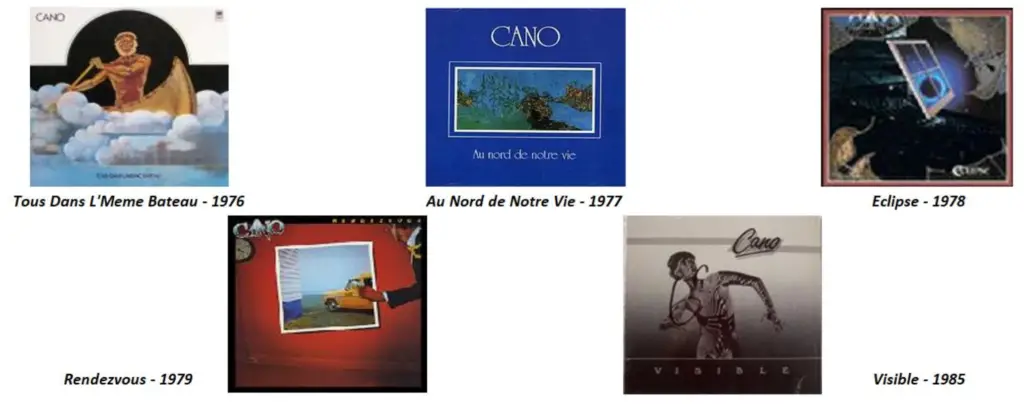 Find out more about this artist and hundreds of other Canadian artists in the softcover edition of Canadian Alternative & Indie Reference and Collector's Guide. Get your copy here. Follow Mike on Facebook and Twitter.
Help Mike continue his work by becoming a Rock My World Canada Patreon patron. Support Canadian music history!