Rock My World Canada, chapter 161: Exciter
[Mike Carr has created a catalogue/reference work featuring all kinds of Canadian rock and alternative releases from the past few decades. Check out his a massive volume on Canadian music history entitled Canadian Alternative & Indie Reference and Collector's Guide. It's an incredible discography of hundreds of bands. See below to see how you can help him achieve this.– AC]
Exciter is a speed metal band from Ottawa, Ontario. They are widely considered to be one of the first speed metal bands and a seminal influence of the thrash metal genre. Exciter have sold nearly 300,000 units in the USA and a total sales close to 500,000 units worldwide. Despite many changes in personnel, the band has managed to keep a small but dedicated following for over 30 years. In 1978, the band Hell Razor formed in Ottawa, Ontario. They consisted of vocalist and drummer Dan Beehler, guitarist John Ricci, and bassist Allan James Johnson and in 1980, the band changed their name to Exciter.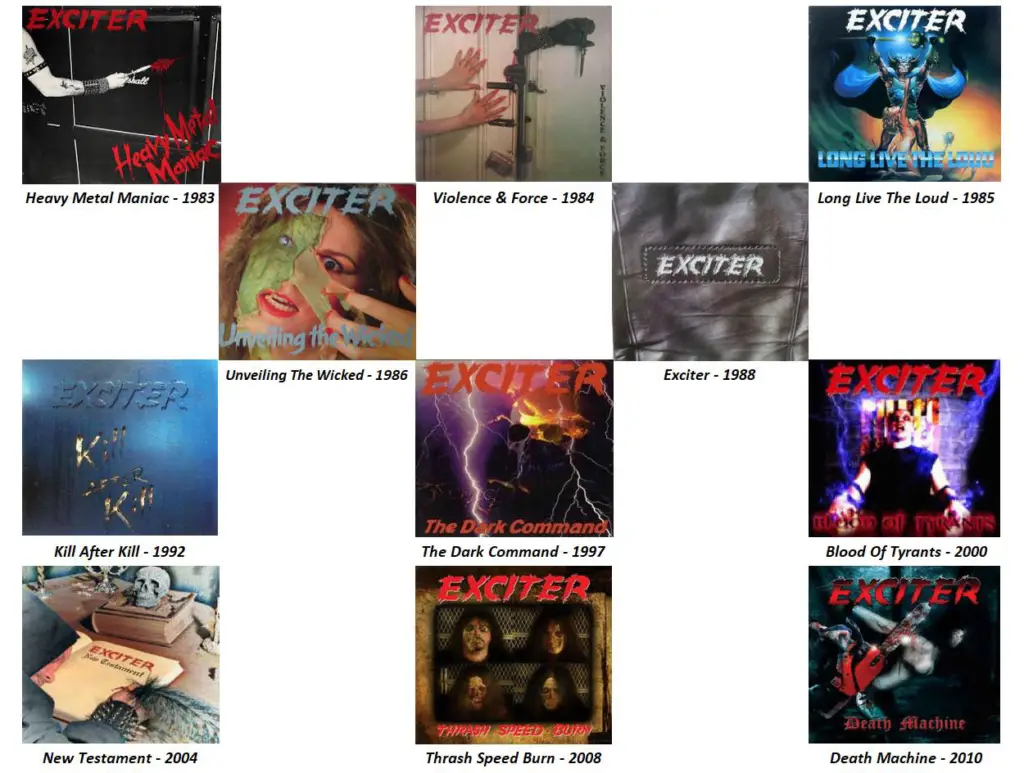 Find out more about this artist and hundreds of other Canadian artists in the softcover edition of Canadian Alternative & Indie Reference and Collector's Guide. Get your copy here. Follow Mike on Facebook and Twitter.
Help Mike continue his work by becoming a Rock My World Canada Patreon patron. Support Canadian music history!