Rock My World Canada, chapter 163: Great Big Sea
[Mike Carr has created a catalogue/reference work featuring all kinds of Canadian rock and alternative releases from the past few decades. Check out his a massive volume on Canadian music history entitled Canadian Alternative & Indie Reference and Collector's Guide. It's an incredible discography of hundreds of bands. See below to see how you can help him achieve this.– AC]
Great Big Sea are a folk rock band from Newfoundland and Labrador, best known for performing energetic rock interpretations of traditional Newfoundland folk songs including sea shanties, which draw from the island's 500-year-old Irish, Scottish, and Cornish heritage. While it has been confirmed that the band has officially been retired, former members Alan Doyle and Séan McCann have continued performing in their own solo careers typically including music from Great Big Sea in their setlists.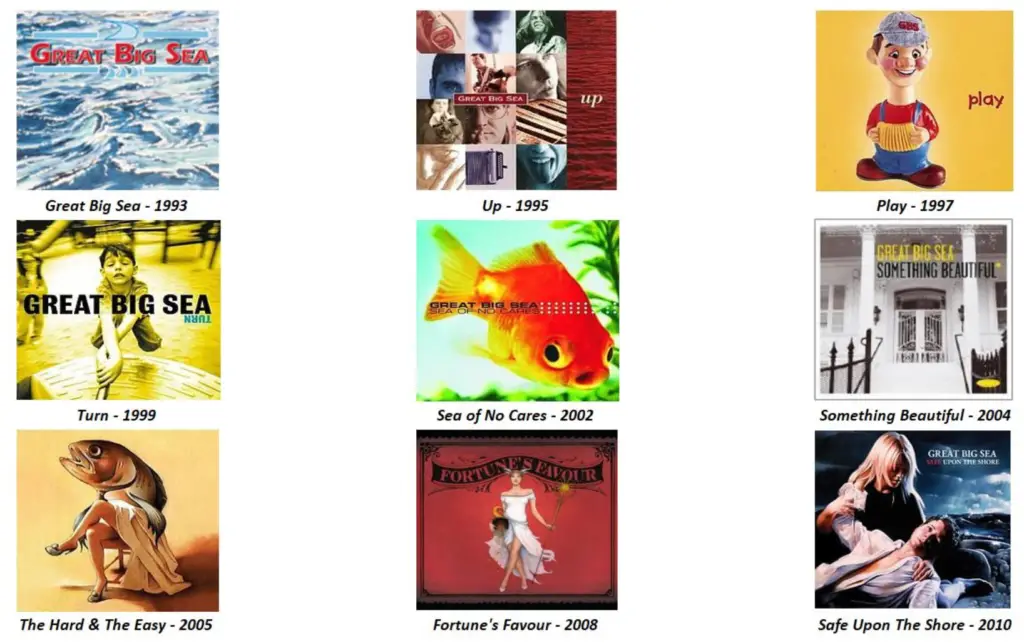 Find out more about this artist and hundreds of other Canadian artists in the softcover edition of Canadian Alternative & Indie Reference and Collector's Guide. Get your copy here. Follow Mike on Facebook and Twitter.
Help Mike continue his work by becoming a Rock My World Canada Patreon patron. Support Canadian music history!