Rock My World Canada, chapter 170: Joe Nolan
[Mike Carr has created a catalogue/reference work featuring all kinds of Canadian rock and alternative releases from the past few decades. Check out his a massive volume on Canadian music history entitled Canadian Alternative & Indie Reference and Collector's Guide. It's an incredible discography of hundreds of bands. See below to see how you can help him achieve this.– AC]
Joe Nolan from Edmonton, Alberta, who has been heralded by outlets such as the Globe & Mail and No Depression as a roots rock wunderkind, is a Canadian star to watch out for in 2020 as he continues to build upon the a massive year that came in the wake of his 2018 independently released album Cry Baby. Over that time, Nolan played over 175 shows across North America and six European countries, most while traveling in his faithful 2003 Dodge Caravan.
Along the way he also recorded the EP Rootsy House Sessions in Sweden, and signed deals with Mongrel Music Agency (Chuck Prophet, Lake Street Dive), as well as European label Rootsy Records (John Prine, Patti Griffin, Anderson East). His work also earned the Cobalt Prize for songwriting at the 2018 Maple Blues Awards, as well as Blues Artist Of The Year at the Edmonton Music Awards. Furthermore, Nolan was nominated for Roots Solo Artist Of The Year at Breakout West 2019, capping off a truly momentous comeback, which is still in its early stages. – Joe Nolan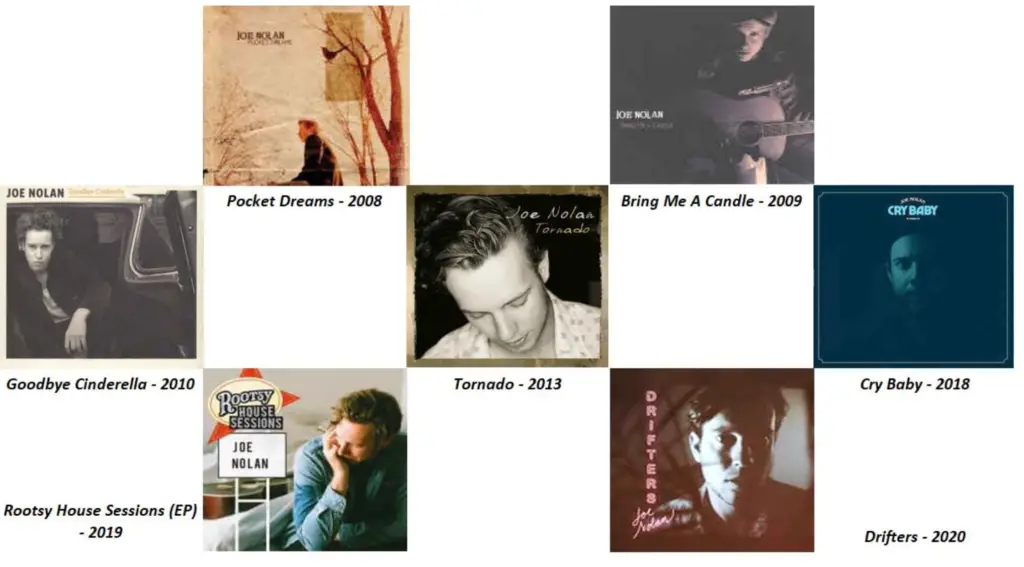 Find out more about this artist and hundreds of other Canadian artists in the softcover edition of Canadian Alternative & Indie Reference and Collector's Guide. Get your copy here. Follow Mike on Facebook and Twitter.
Help Mike continue his work by becoming a Rock My World Canada Patreon patron. Support Canadian music history!