Rock My World Canada, chapter 181: Dumas
[Mike Carr has created a catalogue/reference work featuring all kinds of Canadian rock and alternative releases from the past few decades. Check out his a massive volume on Canadian music history entitled Canadian Alternative & Indie Reference and Collector's Guide. It's an incredible discography of hundreds of bands. See below to see how you can help him achieve this.– AC]
Dumas (born as Steve Dumas on July 4, 1979) is a singer and a native of Victoriaville, Quebec. He came out with his first album Dumas en 2001, when he was 21. His second album, Le cours des jours made him more well-known. One song on the Le cours des jours album was sung by Marie-Annick Lépine, from the group Les Cowboys Fringants. In 2004, Carl Bastien and Dumas released the soundtrack to the film Les Aimants by Yves P. Pelletier. Dumas' 2012 album L'heure et l'endroit debuted at number 11 on the Canadian Albums Chart.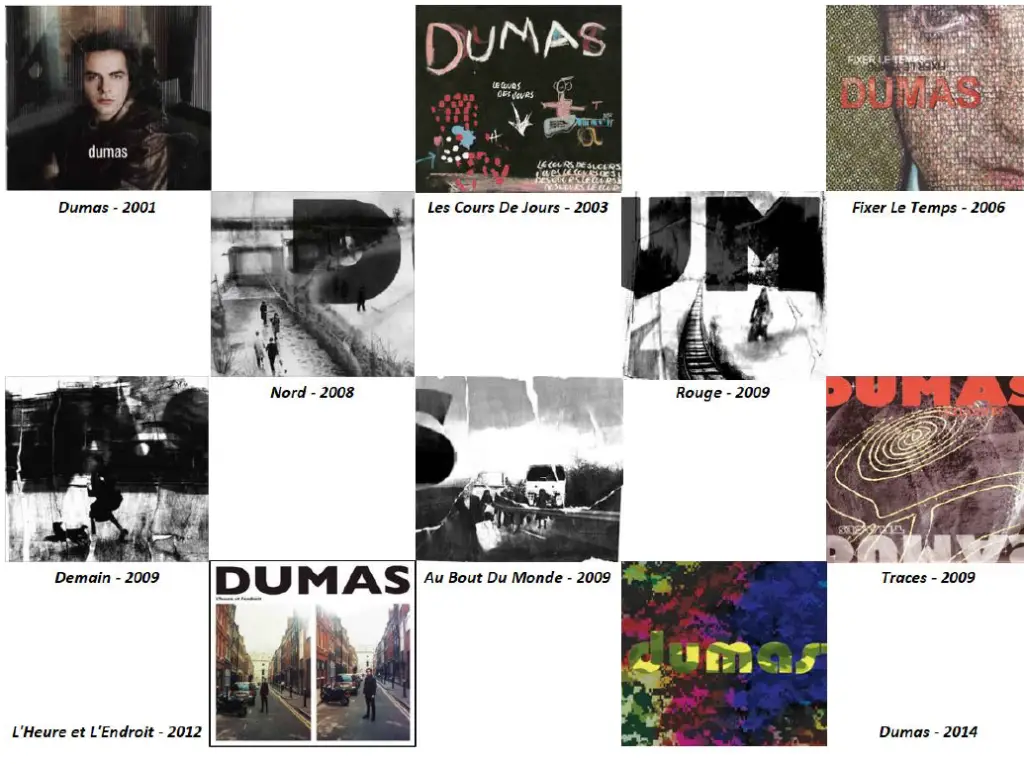 Find out more about this artist and hundreds of other Canadian artists in the softcover edition of Canadian Alternative & Indie Reference and Collector's Guide. Get your copy here. Follow Mike on Facebook and Twitter.
Help Mike continue his work by becoming a Rock My World Canada Patreon patron. Support Canadian music history!