Rock My World Canada, chapter 190: Tami Nelson
[Mike Carr has created a catalogue/reference work featuring all kinds of Canadian rock and alternative releases from the past few decades. Check out his a massive volume on Canadian music history entitled Canadian Alternative & Indie Reference and Collector's Guide. It's an incredible discography of hundreds of bands. See below to see how you can help him achieve this.– AC]
Tamara (Tami) Neilson is a Canadian-born, New Zealand-based country & soul singer/songwriter. Her album 'Don't Be Afraid' debuted at No. 1 on the New Zealand Music Charts, and her previous release 'Dynamite!' was listed in The Guardian as one of the top ten country albums of the year for 2014. She grew up as a member of The Neilsons (see below), performing with her parents and two brothers across North America, and continues to co-write much of her work with brother Joshua 'Jay' Neilson, who shared her Silver Scroll win with her as well as producing her first three albums.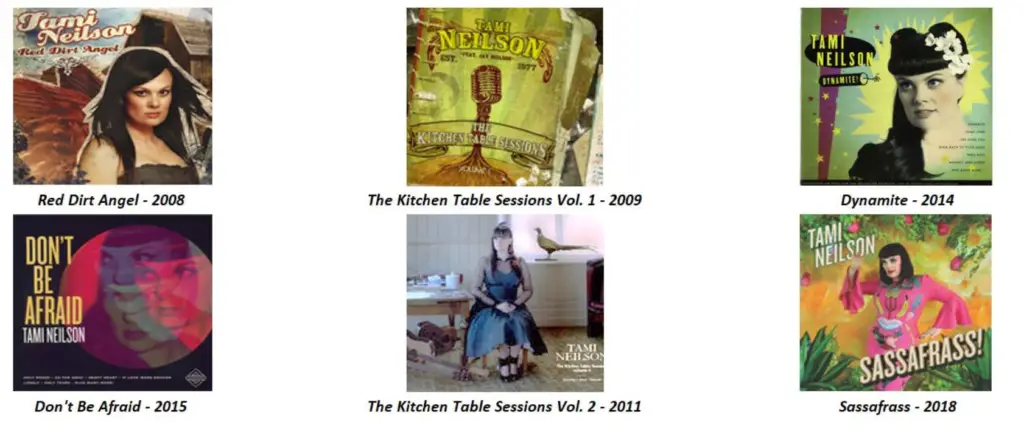 Find out more about this artist and hundreds of other Canadian artists in the softcover edition of Canadian Alternative & Indie Reference and Collector's Guide. Get your copy here. Follow Mike on Facebook and Twitter.
Help Mike continue his work by becoming a Rock My World Canada Patreon patron. Support Canadian music history!