Rock My World Canada, chapter 203: Farewell to Freeway
[Mike Carr has created a catalogue/reference work featuring all kinds of Canadian rock and alternative releases from the past few decades. Check out his a massive volume on Canadian music history entitled Canadian Alternative & Indie Reference and Collector's Guide. It's an incredible discography of hundreds of bands. See below to see how you can help him achieve this.– AC]
Initially formed as a punk trio going by the name Freeway in Guelph in 2000, the band consisted of Chris Lambert on guitar and vocals with bassist Josh Hudman and drummer Richie Gregor. The band released a 5-song EP, You or Someone Like You in 2000 with limited pressing. The band released its second EP, Shadybrook Sessions in 2001, with a notably more alternative feel than the first album while still keeping a punk vibe. The album was produced by Scott Komer in Oakville, Ontario at Parkhill Project studios (Boysnightout, Pettit Project). In 2002, shortly after the release of Shadybrook Sessions, Hudman left the band and was replaced by Adam Lambert, brother of Chris. The trio were forced to change their name due to conflict with a rap artist with the same moniker, and at this time "Farewell to Freeway" was officially born.

Find out more about this artist and hundreds of other Canadian musicians at Rock My World Canada. Pick up your soft cover edition of our Canadian Alternative & Indie Reference and Collector's Guide here…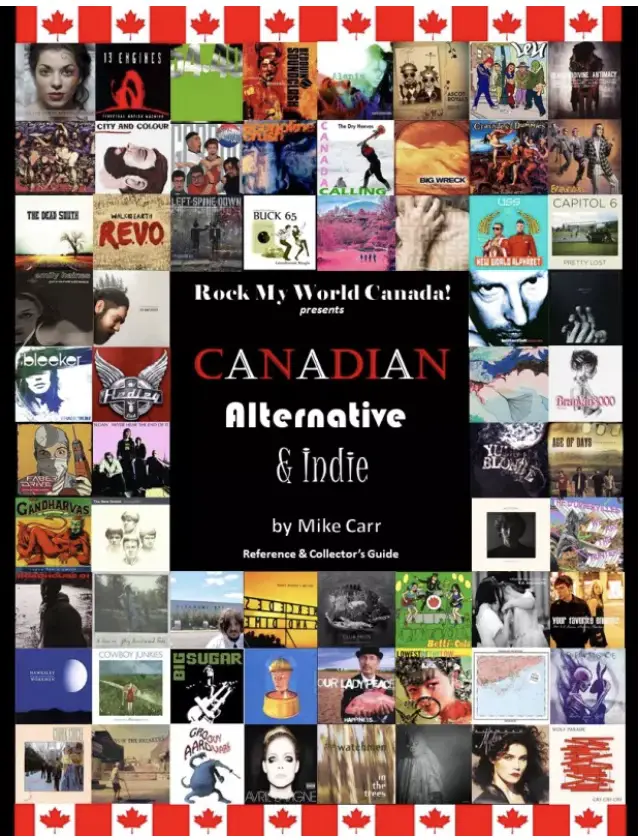 Mike Carr has created his second catalogue/reference work in an ongoing series, featuring all kinds of Canadian Blues album releases from the past few decades.  Check out his massive volume on Canadian music history entitled Canadian Blues Reference and Collectors Guide.  It's an incredible discography of hundreds of blues artists.