Rock My World Canada, chapter 204: Gregory Hoskins & the Stickpeople
[Mike Carr has created a catalogue/reference work featuring all kinds of Canadian rock and alternative releases from the past few decades. Check out his a massive volume on Canadian music history entitled Canadian Alternative & Indie Reference and Collector's Guide. It's an incredible discography of hundreds of bands. See below to see how you can help him achieve this.– AC]
Gregory Hoskins and the Stickpeople were a folk rock band in the 1990s, best known for their 1991 single "Neighbourhood". The band consisted of vocalist and guitarist Gregory Hoskins, backing vocalist Lynn Simmons, keyboardist George Civello, saxophonist Colleen Allen, bass guitarist Mike Fabello and drummer Michael Spencer-Arscott. They released their debut album, Moon Come Up, in February 1991, followed by Raids on the Unspeakable in 1993. From Toronto, ON.

Find out more about this artist and hundreds of other Canadian musicians at Rock My World Canada. Pick up your soft cover edition of our Canadian Alternative & Indie Reference and Collector's Guide here…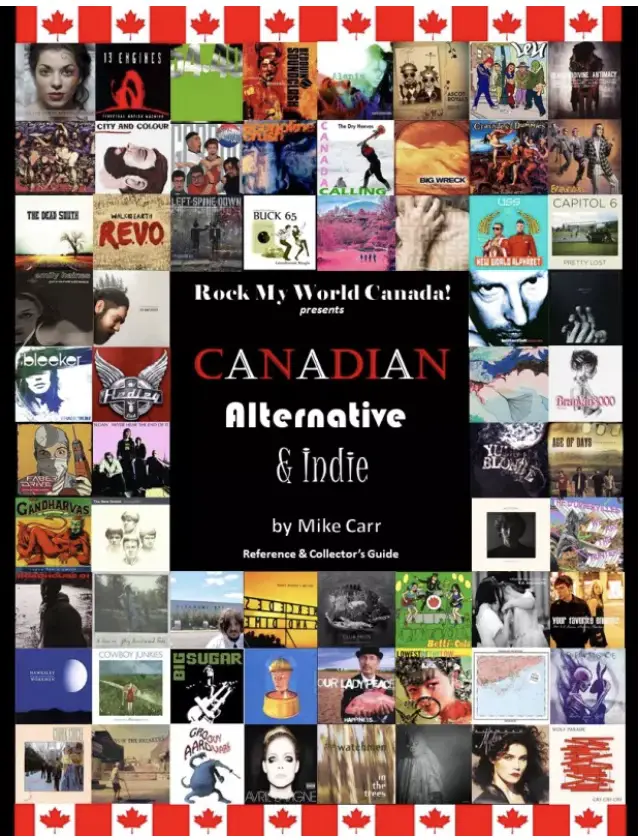 Mike Carr has created his second catalogue/reference work in an ongoing series, featuring all kinds of Canadian Blues album releases from the past few decades.  Check out his massive volume on Canadian music history entitled Canadian Blues Reference and Collectors Guide.  It's an incredible discography of hundreds of blues artists.