Rock My World Canada, chapter 206: Little Girls

[Mike Carr has created a catalogue/reference work featuring all kinds of Canadian rock and alternative releases from the past few decades. Check out his a massive volume on Canadian music history entitled Canadian Alternative & Indie Reference and Collector's Guide. It's an incredible discography of hundreds of bands. See below to see how you can help him achieve this.– AC]
Little Girls is an indie rock band formed in 2008 from Toronto, Ontario. The band emerged from Toronto's post-punk scene as a solo recording project of multi-instrumentalist Josh McIntyre. With a focus on Minimalist Electronic, Little Girls released CULTS EP (September 6, 2011) on Hand Drawn Dracula. Little Girls album Concepts debuted at No. 12 on Chart Attack, the second highest debut achieved that week, No. 14 on Earshot!, and charted at No. 10 on the Top 50 National Earshot! Charts.

Find out more about this artist and hundreds of other Canadian musicians at Rock My World Canada. Pick up your soft cover edition of our Canadian Alternative & Indie Reference and Collector's Guide here…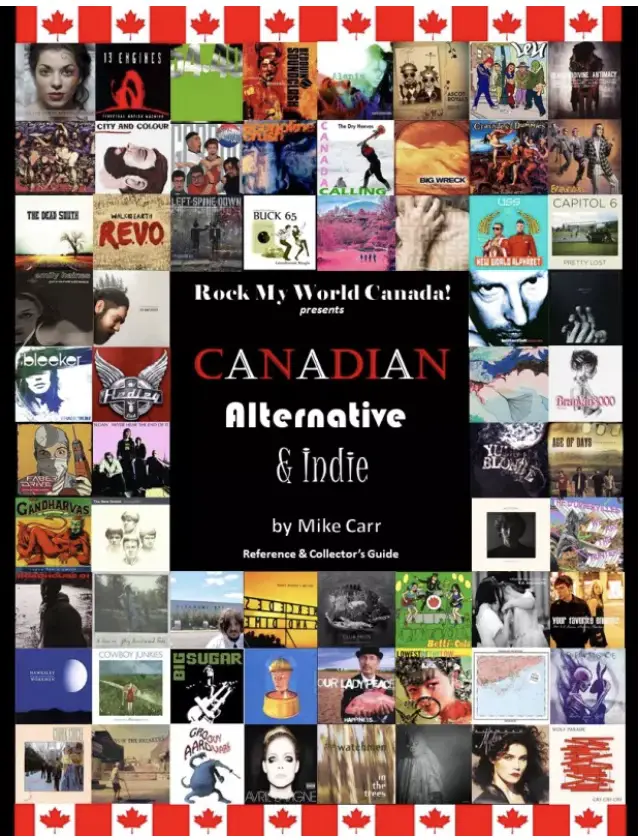 Mike Carr has created his second catalogue/reference work in an ongoing series, featuring all kinds of Canadian Blues album releases from the past few decades.  Check out his massive volume on Canadian music history entitled Canadian Blues Reference and Collectors Guide.  It's an incredible discography of hundreds of blues artists.