Rock My World Canada, chapter 208: Neverending White Lights
[Mike Carr has created a catalogue/reference work featuring all kinds of Canadian rock and alternative releases from the past few decades. Check out his a massive volume on Canadian music history entitled Canadian Alternative & Indie Reference and Collector's Guide. It's an incredible discography of hundreds of bands. See below to see how you can help him achieve this.– AC]
'Neverending White Lights is a music collaboration project fronted by Daniel Victor from Windsor, Ontario, and featuring several artists mainly from Canada and the United States. Daniel Victor performs all musical instruments, with most of his songs featuring guest singers. The idea behind Neverending White Lights is to present a sampling of different voices, styles, and artists, while retaining the 'focused' sound characteristic of a band. Won Best New Group Of The Year – Radio Music Awards 2007.

Find out more about this artist and hundreds of other Canadian musicians at Rock My World Canada. Pick up your soft cover edition of our Canadian Alternative & Indie Reference and Collector's Guide here…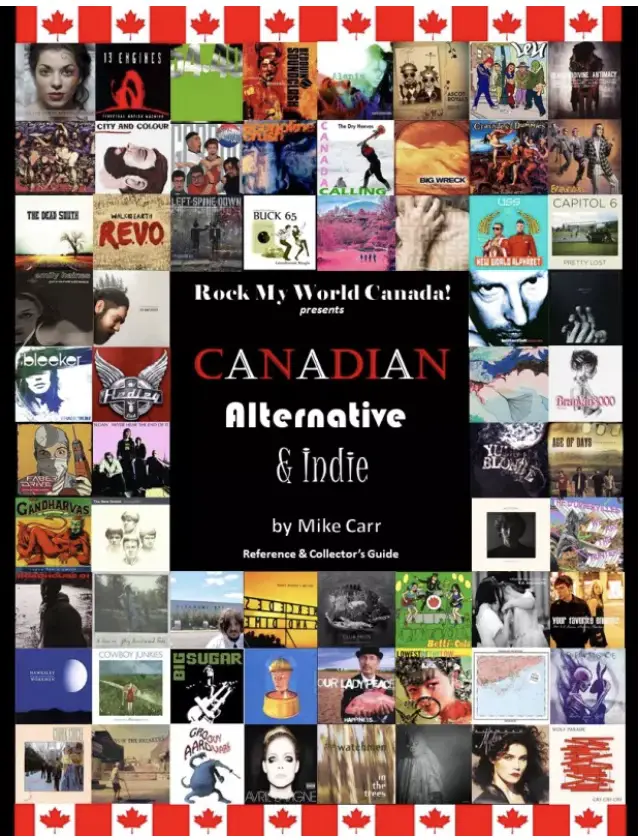 Mike Carr has created his second catalogue/reference work in an ongoing series, featuring all kinds of Canadian Blues album releases from the past few decades.  Check out his massive volume on Canadian music history entitled Canadian Blues Reference and Collectors Guide.  It's an incredible discography of hundreds of blues artists.