Rock My World Canada, Chapter 21: The Headstones
[Mike Carr has put together a massive volume on Canadian music history entitled Canadian Alternative & Indie Reference and Collector's Guide. It's an incredible discography of hundreds of bands. This is the latest excerpt from his book. – AC]
The Headstones are a punk-influenced alt-rock band formed in 1987 in Kingston, Ontario, and remained continuously active until 2003 before a hiatus and subsequent reunion in 2001. The band consists of vocalist Hugh Dillion, guitarist Trent Carr, and bassist Tim White. They frequently sold out small- and mid-sized venues and were known for their high-energy live shows. (Dillion was especially fascinating to watch.) In 1996, The Headstones received Juno Award nominations for Best Group and Best Rock Album.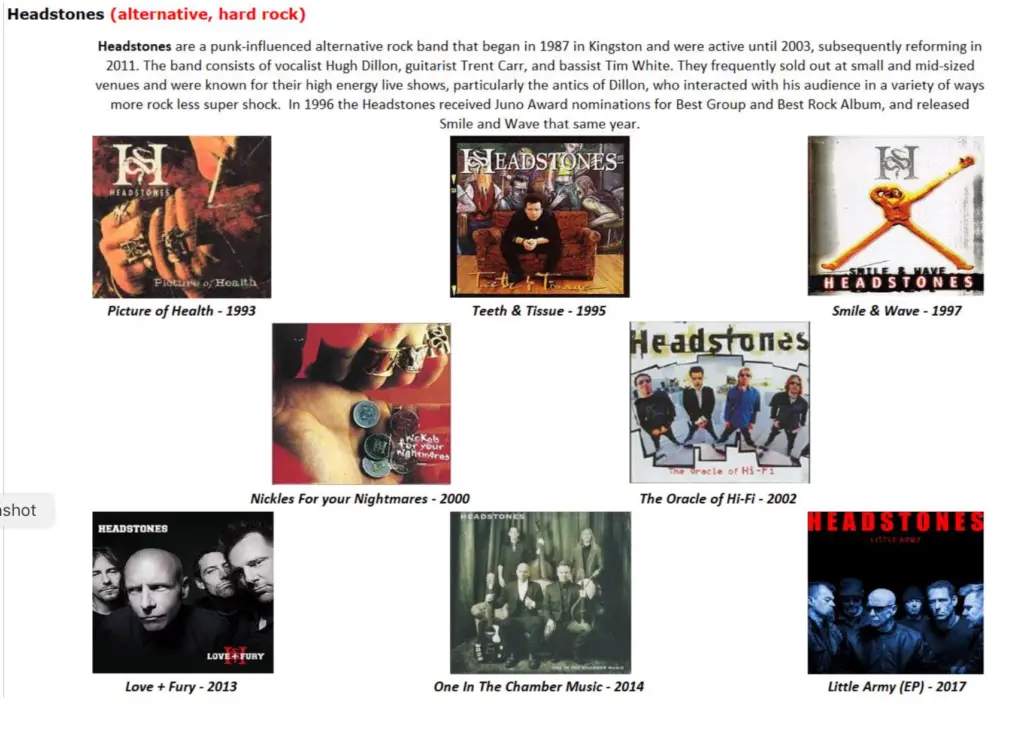 Find out more about this artist and hundreds of other Canadian artists in the softcover edition of Canadian Alternative & Indie Reference and Collector's Guide. Get your copy here.
Follow on Facebook and Twitter, too.