Rock My World Canada, chapter 210: Paper Lions
[Mike Carr has created a catalogue/reference work featuring all kinds of Canadian rock and alternative releases from the past few decades. Check out his a massive volume on Canadian music history entitled Canadian Alternative & Indie Reference and Collector's Guide. It's an incredible discography of hundreds of bands. See below to see how you can help him achieve this.– AC]
Paper Lions (formerly the Chucky Danger Band) is an indie rock band, formed in Belfast, Prince Edward Island in 2004 by singer and guitarist John MacPhee, drummer David Cyrus MacDonald, guitarist Colin Buchanan and bass guitarist Rob MacPhee. Since changing their name to Paper Lions, the band has completed several tours including a 7-show tour with the American band, Cake, and have released their new album Trophies, which has garnered a lot of attention from media and the music industry. Since signing to a label in September 2010 for the official release of their album Trophies, the band has seen none of the proceeds from record sales. In February 2012, the band announced on their website that they have now independently released their album and are giving it away for free via digital download.

Find out more about this artist and hundreds of other Canadian musicians at Rock My World Canada. Pick up your soft cover edition of our Canadian Alternative & Indie Reference and Collector's Guide here…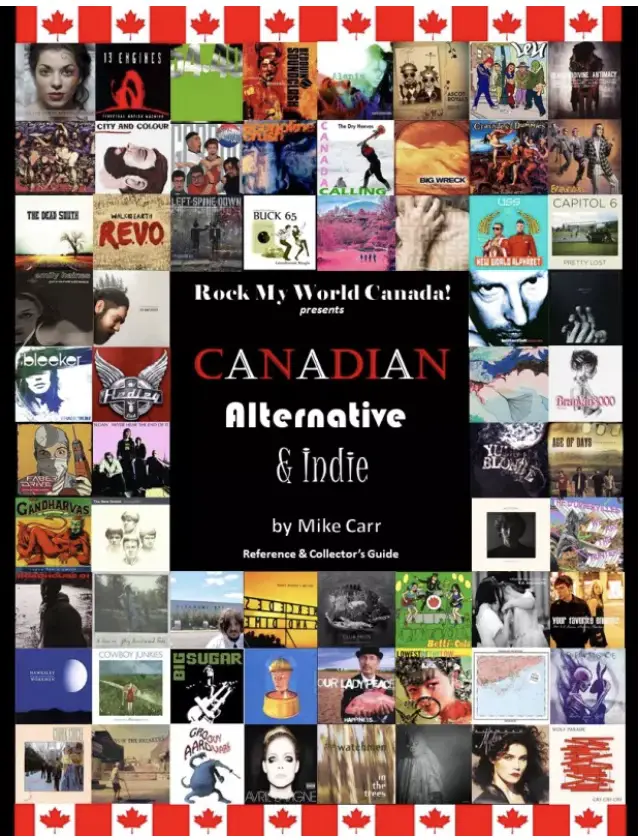 Mike Carr has created his second catalogue/reference work in an ongoing series, featuring all kinds of Canadian Blues album releases from the past few decades.  Check out his massive volume on Canadian music history entitled Canadian Blues Reference and Collectors Guide.  It's an incredible discography of hundreds of blues artists.