Rock My World Canada, chapter 211: Robbie Robertson
[Mike Carr has created a catalogue/reference work featuring all kinds of Canadian rock and alternative releases from the past few decades. Check out his a massive volume on Canadian music history entitled Canadian Alternative & Indie Reference and Collector's Guide. It's an incredible discography of hundreds of bands. See below to see how you can help him achieve this.– AC]
Jaime Royal "Robbie" Robertson, (born July 5, 1943), is a musician, songwriter, film composer, producer, actor, and author from Toronto. Robertson is best known for his work as lead guitarist and primary songwriter for The Band, and for his career as a solo recording artist. His work with The Band was instrumental in creating the Americana music genre. Robertson has been inducted into the Rock and Roll Hall of Fame and the Canadian Music Hall of Fame as a member of The Band, and has been inducted to Canada's Walk of Fame, both with The Band and on his own. He is ranked 59th in Rolling Stone magazine's list of the 100 greatest guitarists.

Find out more about this artist and hundreds of other Canadian musicians at Rock My World Canada. Pick up your soft cover edition of our Canadian Alternative & Indie Reference and Collector's Guide here…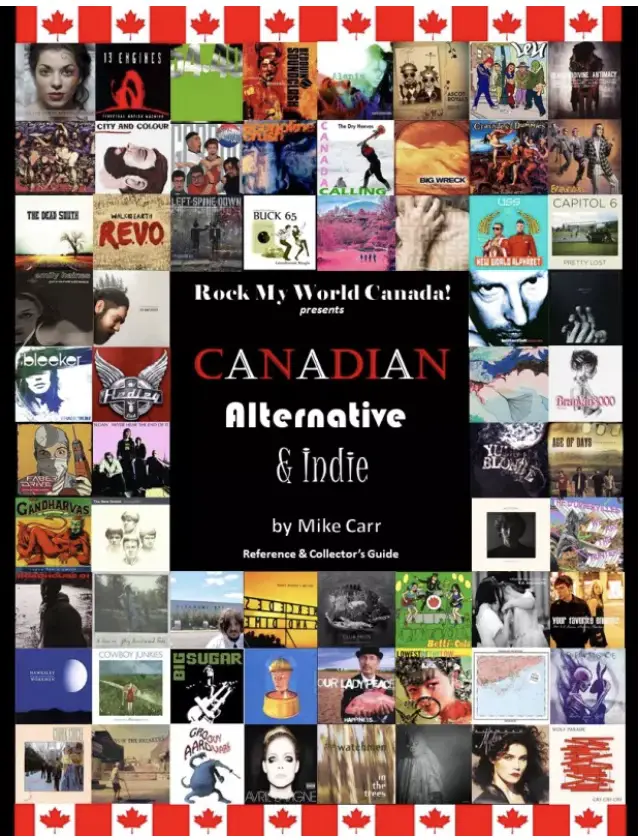 Mike Carr has created his second catalogue/reference work in an ongoing series, featuring all kinds of Canadian Blues album releases from the past few decades.  Check out his massive volume on Canadian music history entitled Canadian Blues Reference and Collectors Guide.  It's an incredible discography of hundreds of blues artists.