Rock My World Canada, chapter 214: United Steelworkers of Montreal
Mike Carr has created a catalogue/reference work featuring all kinds of Canadian rock and alternative releases from the past few decades. Check out his a massive volume on Canadian music history entitled Canadian Alternative & Indie Reference and Collector's Guide. It's an incredible discography of hundreds of bands. See below to see how you can help him achieve this.– AC]
United Steel Workers of Montreal (or USWM) were a six-piece alternative country ensemble based in downtown Montreal, Quebec. The band members included Gern F (vocals/acoustic guitar), Felicity Hamer (vocals/accordion), Sean "Gus" Beauchamp (vocals/acoustic guitar), Matt Watson (electric guitar), Flipper Frumignac (bass) and Dylan Perron (banjo/mandolin). The band draws on punk rock, bluegrass and country influences, and is part of a "citygrass" scene of alternative country musicians in Montreal. Their debut album Broken Trucks and Bottles was released in April 2005 and featured Sean Moore on banjo, mandolin and guitar.

Find out more about this artist and hundreds of other Canadian musicians at Rock My World Canada. Pick up your soft cover edition of our Canadian Alternative & Indie Reference and Collector's Guide here…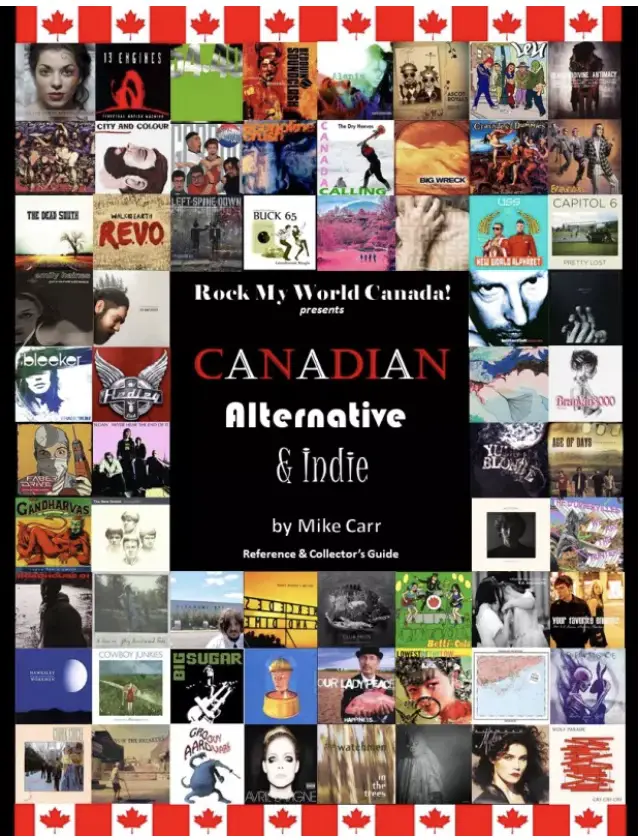 Mike Carr has created his second catalogue/reference work in an ongoing series, featuring all kinds of Canadian Blues album releases from the past few decades.  Check out his massive volume on Canadian music history entitled Canadian Blues Reference and Collectors Guide.  It's an incredible discography of hundreds of blues artists.