Rock My World Canada, chapter 215: The Waking Eyes
Mike Carr has created a catalogue/reference work featuring all kinds of Canadian rock and alternative releases from the past few decades. Check out his a massive volume on Canadian music history entitled Canadian Alternative & Indie Reference and Collector's Guide. It's an incredible discography of hundreds of bands. See below to see how you can help him achieve this.– AC]
The Waking Eyes was a rock band from Winnipeg and Steinbach, Manitoba. The band formed after the break-up of two other Manitoba bands, The Pets from Steinbach and Novillero from Winnipeg. In 2002 The Waking Eyes released a full-length album, Combing the Clouds. In 2005 the group was nominated for a Juno Award for New Group of the Year but lost to Alexisonfire. As of July 2010, The Waking Eyes are on hiatus, allowing the members of the band to concentrate on other musical projects.

Find out more about this artist and hundreds of other Canadian musicians at Rock My World Canada. Pick up your soft cover edition of our Canadian Alternative & Indie Reference and Collector's Guide here…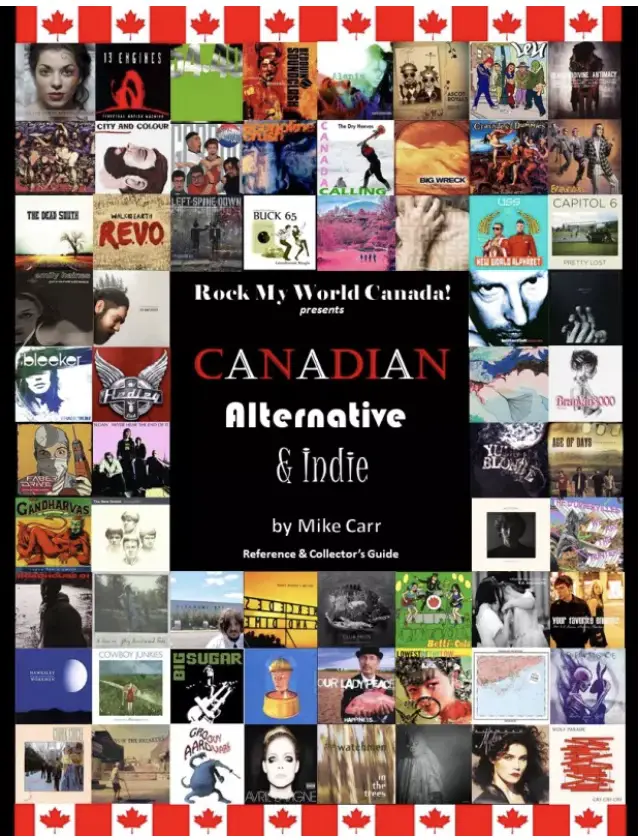 Mike Carr has created his second catalogue/reference work in an ongoing series, featuring all kinds of Canadian Blues album releases from the past few decades.  Check out his massive volume on Canadian music history entitled Canadian Blues Reference and Collectors Guide.  It's an incredible discography of hundreds of blues artists.