Rock My World Canada, chapter 219: The Diableros
[Mike Carr has created a catalogue/reference work featuring all kinds of Canadian rock and alternative releases from the past few decades. Check out his massive volume on Canadian music history entitled Canadian Alternative & Indie Reference and Collector's Guide. – AC]
The Diableros were a rock band formed in Toronto in 2004. The band was fronted by singer-songwriter Pete Carmichael. In November 2005, The Diableros released their first album, You Can't Break the Strings in Our Olympic Hearts, recorded by Airfields drummer Jakob Thiesen. As an independent release, it was sold at local music shops and raised the profile of the band within Toronto. Carmichael appeared on the cover of NOW in December and a few local year-end best-of lists mentioned the band's debut.

Find out more about this artist and hundreds of other Canadian musicians at Rock My World Canada. Pick up your soft cover edition of our Canadian Alternative & Indie Reference and Collector's Guide here…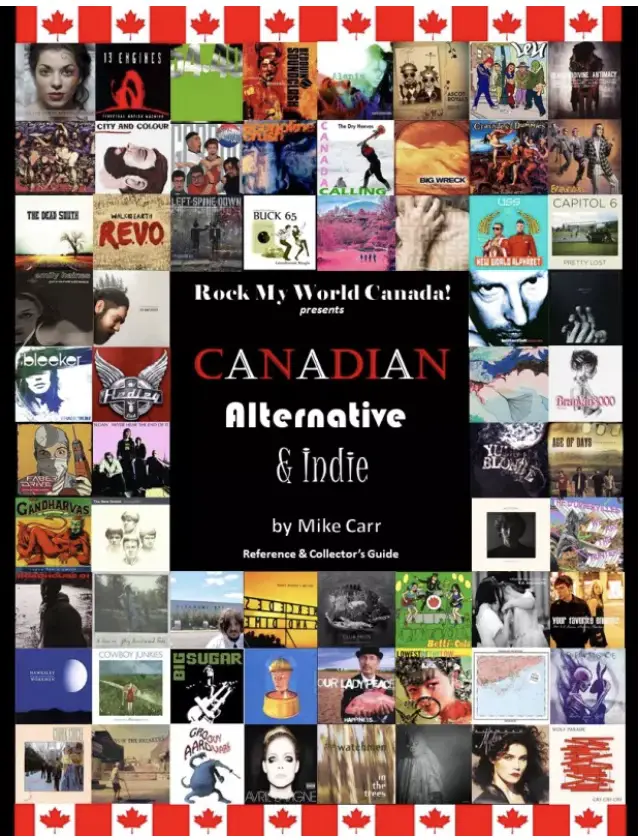 Mike Carr has created a second catalogue/reference work in an ongoing series, this time featuring all kinds of Canadian Blues album releases from the past few decades. Check out Canadian Blues Reference and Collectors Guide. It's an incredible discography of hundreds of blues artists.