Rock My World Canada, Chapter 22: Alexisonfire
[Mike Carr has put together a massive volume on Canadian music history entitled Canadian Alternative & Indie Reference and Collector's Guide. It's an incredible discography of hundreds of bands. This is the latest excerpt from his book. – AC]
Alexisonfire (pronounced Alexis On Fire) is a five-piece post-hardcore band formed in St. Catharines, Ontario, in 2001. The group consisted of George Pettit (unclean vocals), Dallas Green (clean vocals, piano, rhythm guitar), Wade McNeil (lead guitar, backing vocals), Chris Steele (bass) and Jordan Hastings (drums and percussion). Although the band officially called it quits a few years ago, there have been the occasional reunions. Dallas Green has established a solid solo career under the name City and Colour.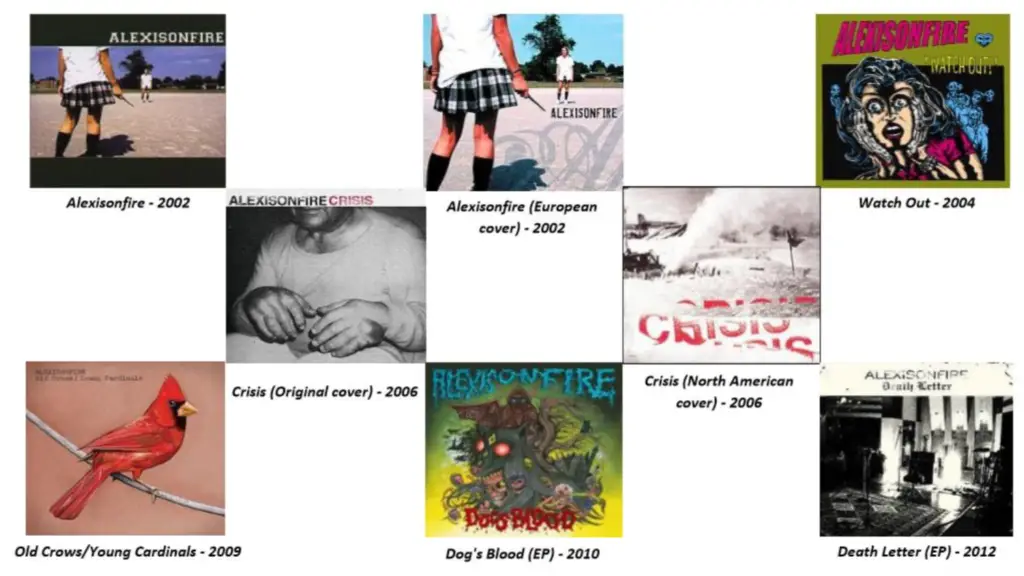 Find out more about this artist and hundreds of other Canadian artists in the softcover edition of Canadian Alternative & Indie Reference and Collector's Guide. Get your copy here.
Follow on Facebook and Twitter, too.