Rock My World Canada, chapter 221: Eric's Trip
[Mike Carr has created a catalogue/reference work featuring all kinds of Canadian rock and alternative releases from the past few decades. Check out his massive volume on Canadian music history entitled Canadian Alternative & Indie Reference and Collector's Guide. – AC]
Eric's Trip is an indie rock band from Moncton, New Brunswick. Eric's Trip achieved prominence as the first Canadian band to be signed to Seattle's flagship grunge label Sub Pop in the early 1990s. The band had a minor hit in alternative circles with the single "Viewmaster", from 1994's Forever Again. Eric's Trip formed in 1990 when musicians Rick White and Chris Thompson of The Forest joined Julie Doiron and Ed Vaughan (who was later replaced by Mark Gaudet of Purple Knight).

Find out more about this artist and hundreds of other Canadian musicians at Rock My World Canada. Pick up your soft cover edition of our Canadian Alternative & Indie Reference and Collector's Guide here…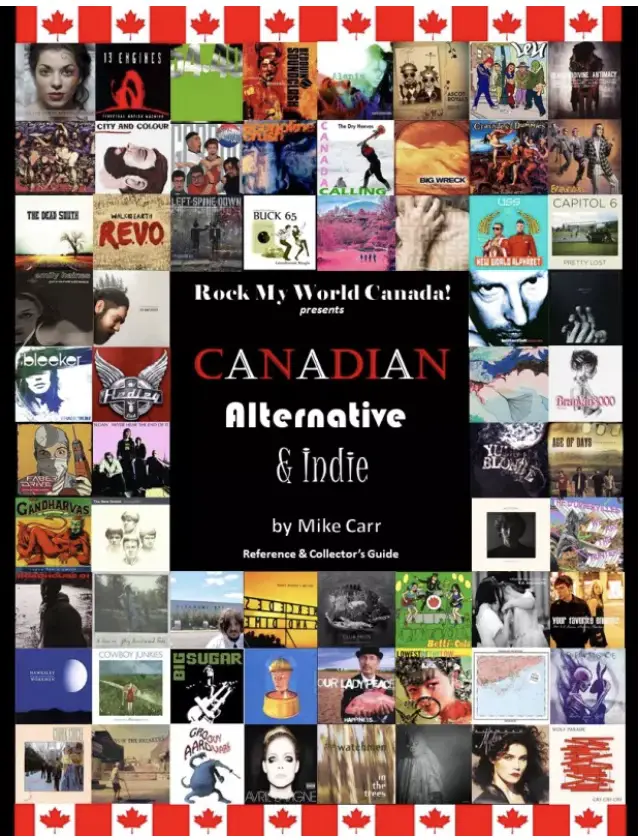 Mike Carr has created a second catalogue/reference work in an ongoing series, this time featuring all kinds of Canadian Blues album releases from the past few decades.  Check out Canadian Blues Reference and Collectors Guide.  It's an incredible discography of hundreds of blues artists.