Rock My World Canada, chapter 222: The 222's
[Mike Carr has created a catalogue/reference work featuring all kinds of Canadian rock and alternative releases from the past few decades. Check out his massive volume on Canadian music history entitled Canadian Alternative & Indie Reference and Collector's Guide. – AC]
The 222s are a punk band that was active from 1977 to 1981 and are among the first original Canadian punk bands and most likely the first glam/punk band to emerge from Montreal. They are most famous for their 1978 single "I Love Suzan". The band temporarily re-formed in 2010 and still occasionally play festivals in Canada. The 222s, who took their name from a Canadian pain killer of the same name, were formed by guitarist Pierre "Al Cleann" Major and singer Jean "Frisson" Brisson in the summer of 1977.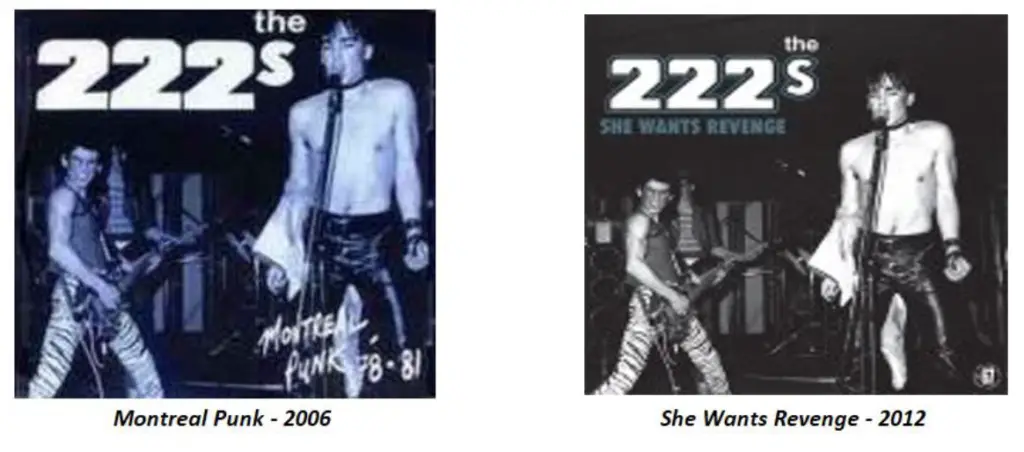 Find out more about this artist and hundreds of other Canadian musicians at Rock My World Canada. Pick up your soft cover edition of our Canadian Alternative & Indie Reference and Collector's Guide here…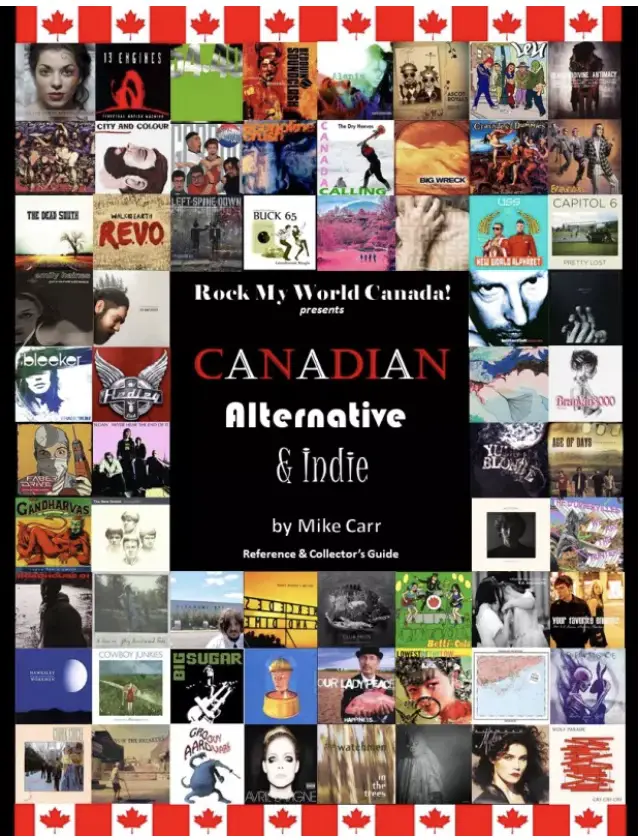 Mike Carr has created a second catalogue/reference work in an ongoing series, this time featuring all kinds of Canadian Blues album releases from the past few decades.  Check out Canadian Blues Reference and Collectors Guide.  It's an incredible discography of hundreds of blues artists.