Rock My World Canada, chapter 226: Jerry Jerry And The Sons Of Rhythm Orchestra
[Mike Carr has created a catalogue/reference work featuring all kinds of Canadian rock and alternative releases from the past few decades. Check out his massive volume on Canadian music history entitled Canadian Alternative & Indie Reference and Collector's Guide. – AC]
Jerry Jerry and the Sons of Rhythm Orchestra is an alternative rock band whose musical style blends elements of surf music, gospel music, rockabilly, garage, and punk. Formed in 1982 by lead singer Jerry Woods in Edmonton, Alberta. Starting out as what Jerry described as a "fuck band," after time they found themselves becoming a serious local act, prompting them to release their first independent EP Fighting Socialism in 1984. The band continued to play until 2005. As of late 2010, Jerry plays with a punk rock cover band named "Spartans" including original guitarist Paul Soulodre. Battle Hymn of the Apartment was rated No. 74 on Chart's Top 100 Canadian Albums of All Time reader poll in 1996.

Find out more about this artist and hundreds of other Canadian musicians at Rock My World Canada. Pick up your soft cover edition of our Canadian Alternative & Indie Reference and Collector's Guide here…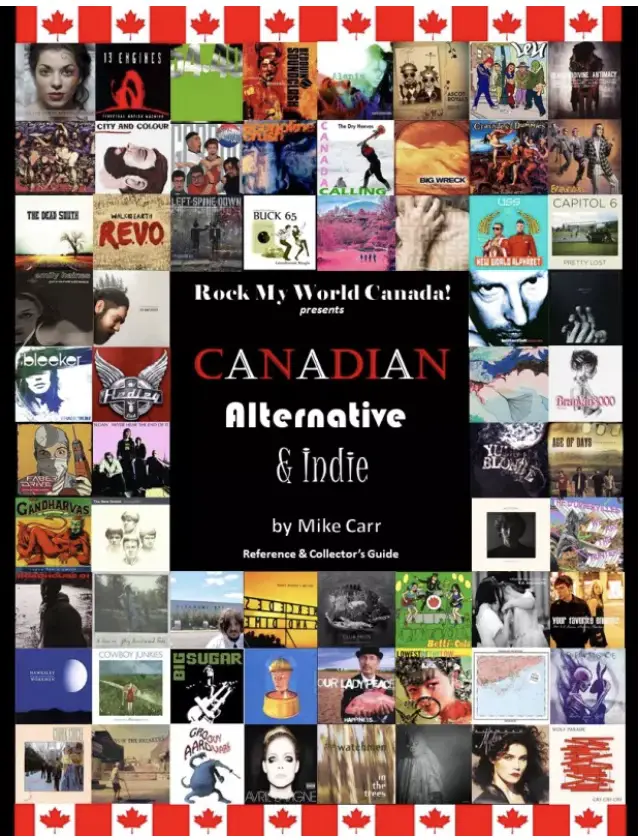 Mike Carr has created a second catalogue/reference work in an ongoing series, this time featuring all kinds of Canadian Blues album releases from the past few decades.  Check out Canadian Blues Reference and Collectors Guide.  It's an incredible discography of hundreds of blues artists.