Rock My World Canada, chapter 227: Kinley
[Mike Carr has created a catalogue/reference work featuring all kinds of Canadian rock and alternative releases from the past few decades. Check out his massive volume on Canadian music history entitled Canadian Alternative & Indie Reference and Collector's Guide. – AC]
Kinley Dowling (born January 18, 1983), who performs under the stage name KINLEY, is a singer- songwriter and musician from Charlottetown, PEI. She is a member of the band Hey Rosetta! and joined them in 2007. In 2016, she released her solo album Letters Never Sent, which received national acclaim for her single "Microphone". In 2018, she was nominated for four East Coast Music Awards, where she won Fan Choice Video of the Year and Rising Star Recording of the Year. She has recorded on over 70 records over the span of her career.

Find out more about this artist and hundreds of other Canadian musicians at Rock My World Canada. Pick up your soft cover edition of our Canadian Alternative & Indie Reference and Collector's Guide here…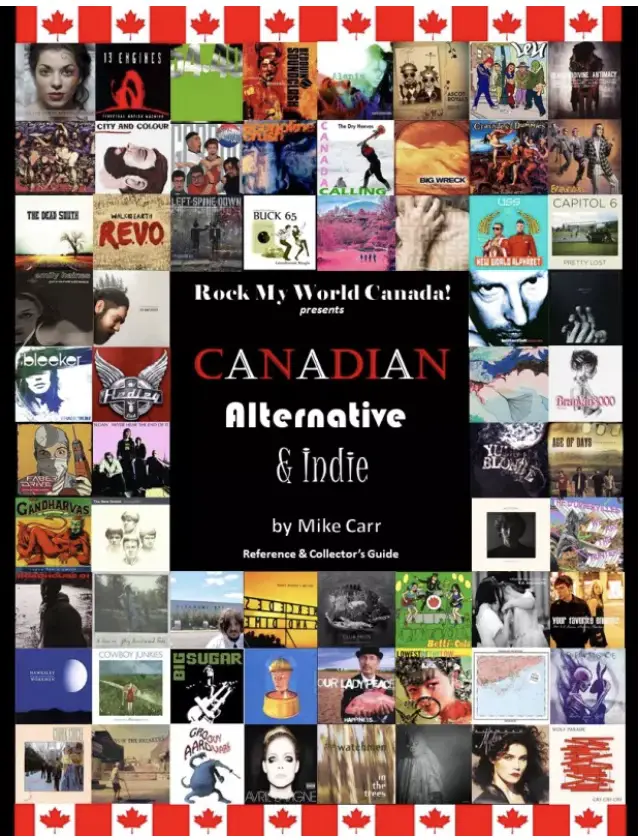 Mike Carr has created a second catalogue/reference work in an ongoing series, this time featuring all kinds of Canadian Blues album releases from the past few decades. Check out Canadian Blues Reference and Collectors Guide. It's an incredible discography of hundreds of blues artists.